Friday, November 26, 2010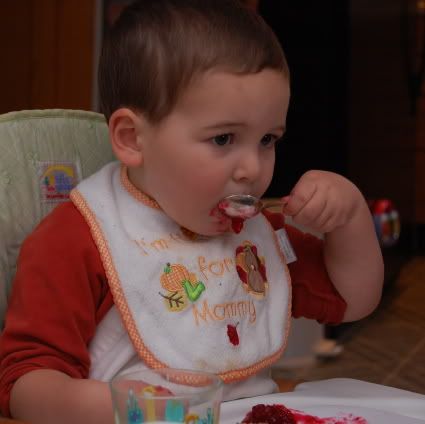 Posted by

Sarah
at 7:03 AM
No comments:

Posted by

Sarah
at 7:01 AM
2 comments:

Monday, November 15, 2010
Posted by

Sarah
at 1:51 PM
2 comments:

Wednesday, November 3, 2010
Jane and Malcolm went trick-or-treating for the first time this year around the neighborhood. We met some neighbors we hadn't run into before, and some farm animals! The kids got a lot of candy and are doing well having one piece after lunch and one after dinner. As you can see, they will probably fit into their costumes next year, so hopefully they won't change their animal preferences!
Posted by

Sarah
at 10:34 AM
4 comments: