On Saturday Kim and I left for my first time being away from my kids overnight. I had a lot of anxiety leading up to the trip, but once it was time to go I felt fine. It was the first time I had flown in 8 years!
We chose Baltimore because we love baseball, and we wanted to see the Red Sox play in a different ball park. Shortly after we arrived we went on a tour of Camden Yards. Here I am next to Babe Ruth, who was born where the ball park is now!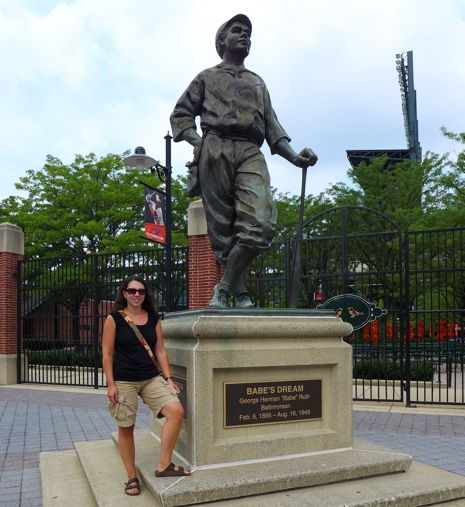 It's a beautiful park. It's much bigger than Fenway!
Umpire list from the day before.
We got to sit in the visiting team's dugout!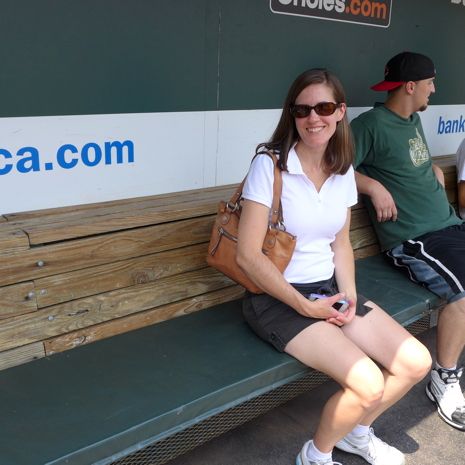 This is the bullpen phone. David Ortiz smashed the upper one later that day!
We saw lots of cool memorabilia. I always preferred the more realistic looking bird logo. The oriole is my favorite songbird. Apparently the team has a better record when they use the cartoon bird as their mascot.