We had a great time carving pumpkins this year. It was in the 60s, so we were comfortable out on the deck. I realized I could wear rubber gloves and then I didn't mind doing any of the cleaning out or carving. Usually the pumpkin guts gross me out! I was also able to gather a lot of seeds to roast.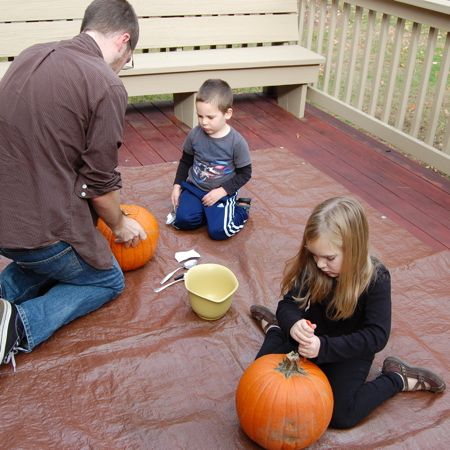 Jane did her pumpkin all by herself!
Malcolm was excited about the donuts Daddy was making.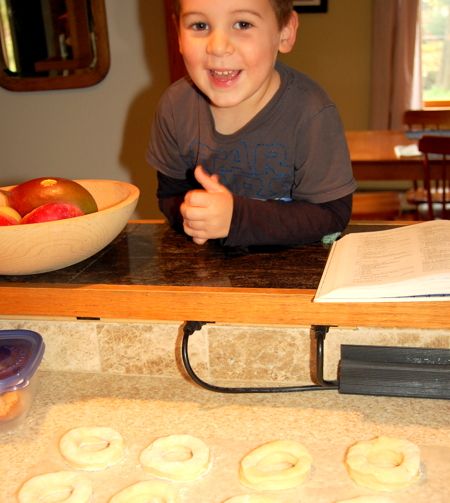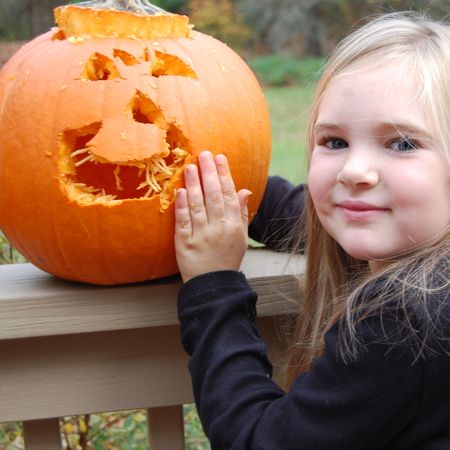 Here is Nate's, then Malcolm's (which Nate carved), then my fish/bubbles pumpkin, then Jane's.