We went back to the Navy Yard yesterday to check out the only wooden whaling vessel in existence, the Charles W. Morgan. On the way there we saw the Red Sox blimp!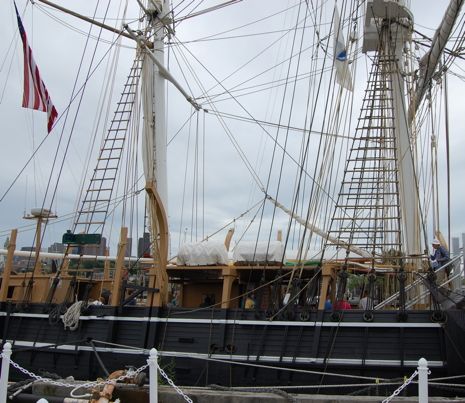 The kids really liked the different ropes!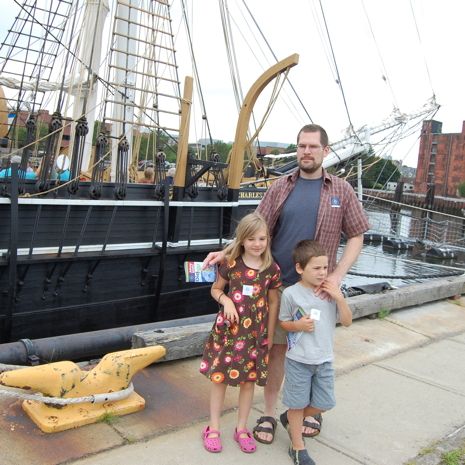 Afterwards we boarded the WWII warship that was next to the whaling boat.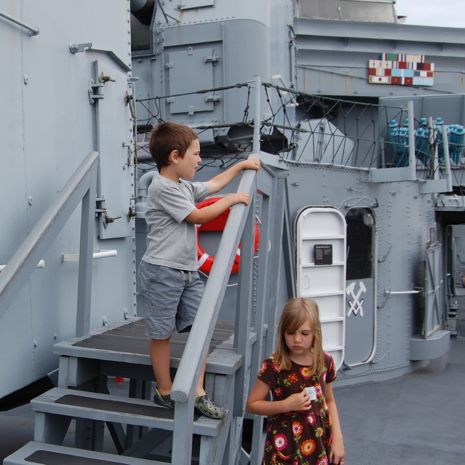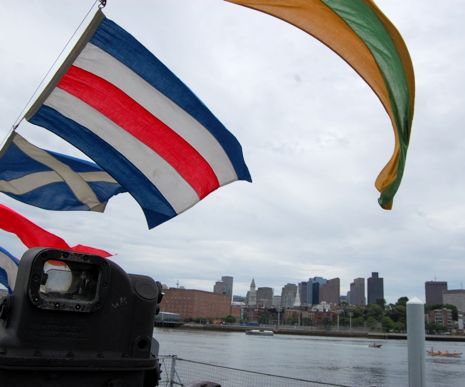 After we checked out the boats we went back to the U.S.S. Constitution museum. The kids had fun there again just like on Mother's day! Then we had a picnic in a nearby park. When we got home, the kids immediately made cardboard boats.