We didn't leave the house on Independence Day because it rained. We made the most of it, though! The kids wore red, white and blue pjs. Jane did some USA puzzles.
We cut patriotic images from circulars and decorated the doll house.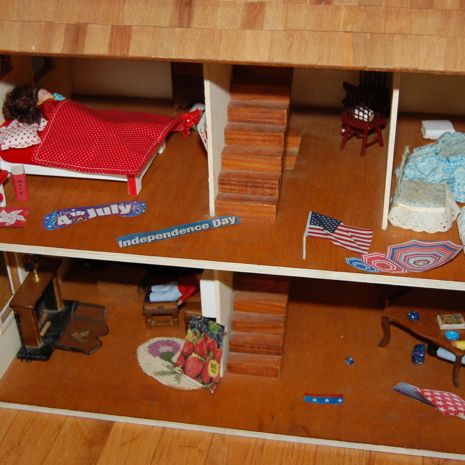 Jane made her own parade.
We had cheesecake with blue and red fruit!