Over the weekend Jane asked to go Drumlin Farm, and Malcolm didn't want to go. It was kind of nice because they haven't been getting along lately. (Hopefully this phase will end soon.)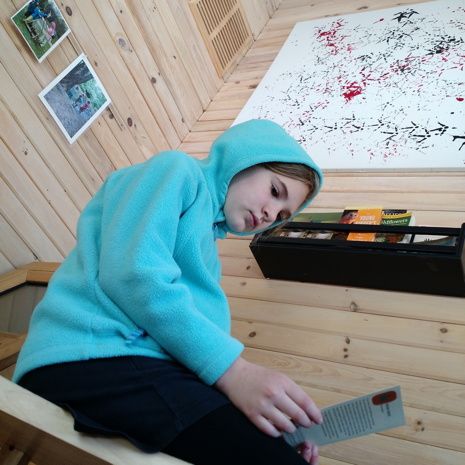 A couple of inchworms hitched a ride on Jane's hood!
We had a nice view from the top of the drumlin.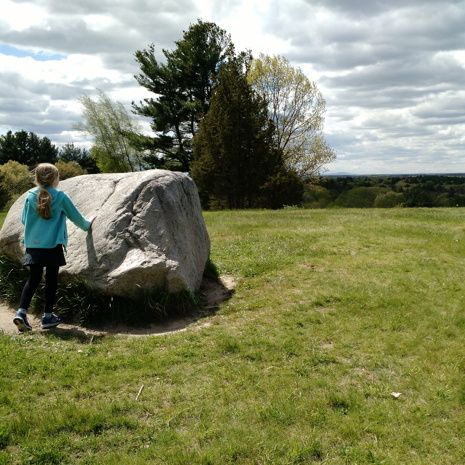 We saw some wild turkeys.