Mother's day was very early this year and close to Grammy's birthday. We celebrated both in Maine over the weekend and had a Cinco de Mayo theme!
Amy and Ben brought a piñata! The barn was a great place to smash it.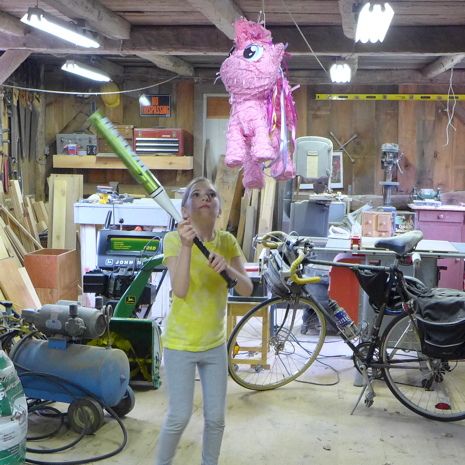 Lime cheesecake squares for dessert.
Willow had a good time!