All the first graders planted marigolds in school and were invited to march in the Memorial Day parade.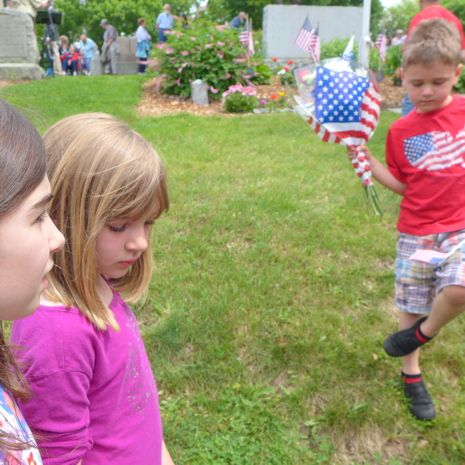 Jane left hers at a veteran's grave after the Memorial Day ceremony.
At that point we left the parade because Jane was so tired. I hope the next time we spend the night somewhere the kids get more sleep!