On Sunday we headed to Maine to help open up the cottages for the summer. I wish I had taken photos of that because they started out looking awful and turned out to look much better! When we were just about done, we went out to lunch with Nana, Grammy, Uncle Abe, and Uncle Ben, Aunt Amy and cousin Reagan. The restaurant has a playground next to the outdoor seating - genius!
When we got back to the cottage, the kids wanted to explore the rocks.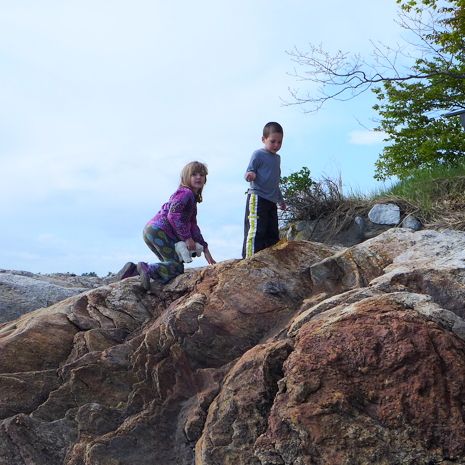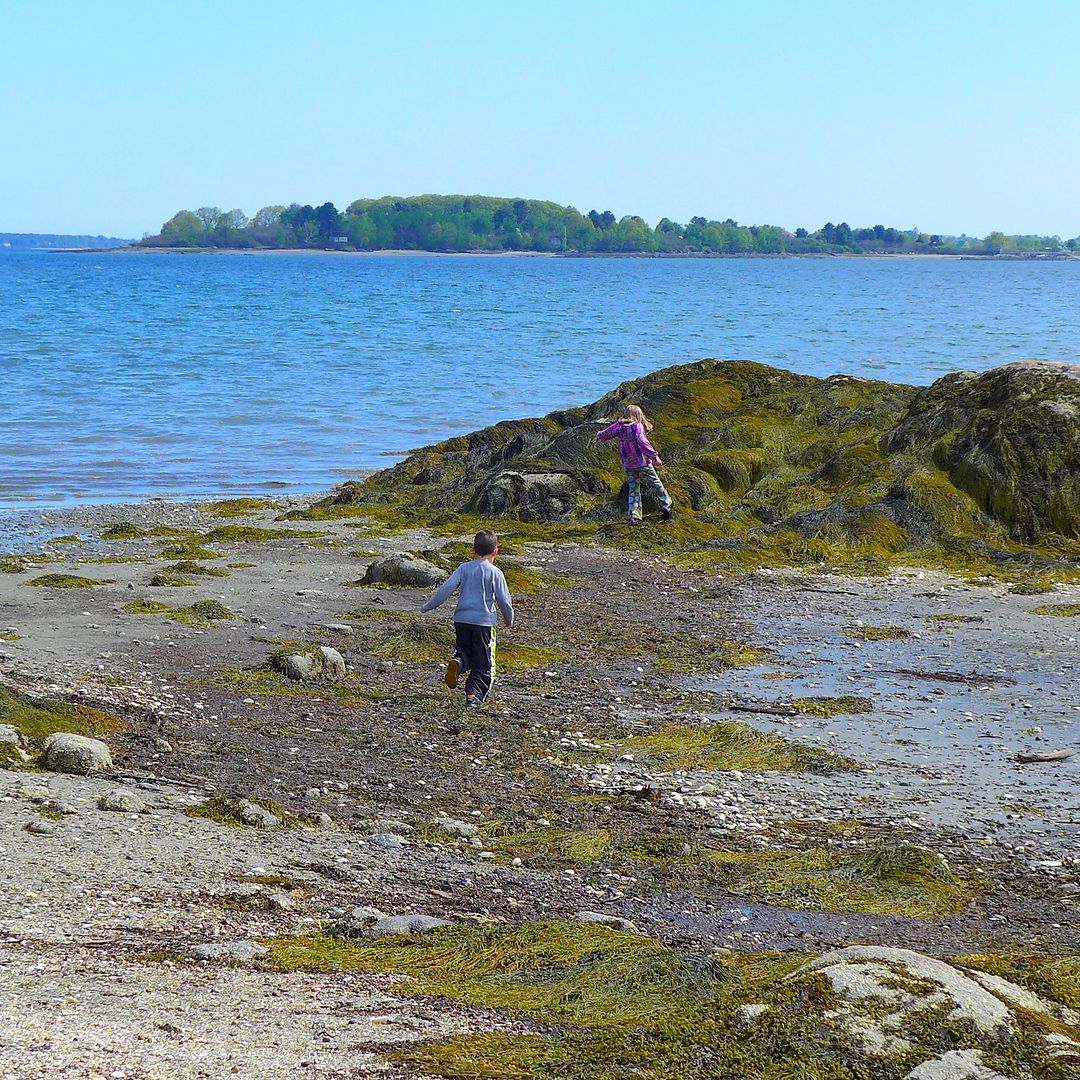 I couldn't believe they went in the water!
They said the tide pools were much warmer.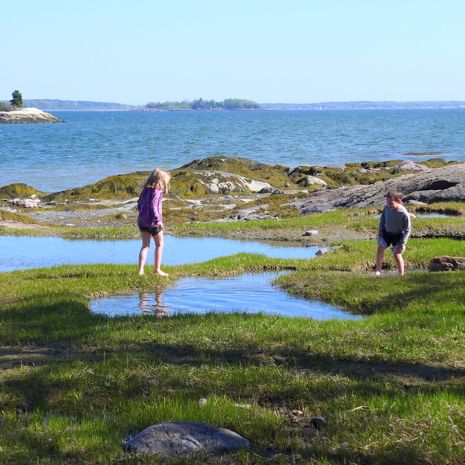 That evening it rained and when it stopped, there were two rainbows!
We went for a walk after dinner.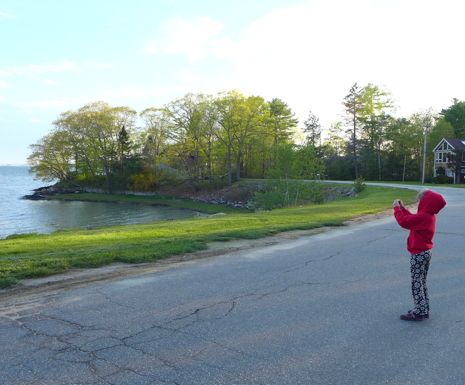 We spent the night and the kids stayed up very late, as usual. It was raining in the morning and some of the rain was coming inside, so we thought about leaving early. But then it cleared up so we stayed a few more hours and the kids played outside. They were happy Nana visited again!