On Wednesday of vacation week we met Nana and Grammy in Salem. First we went to the Peabody Essex museum and there was a cool exhibit of wooden art.
The kids weren't very well behaved until I finally let them into the kids' room.
Two-headed witch!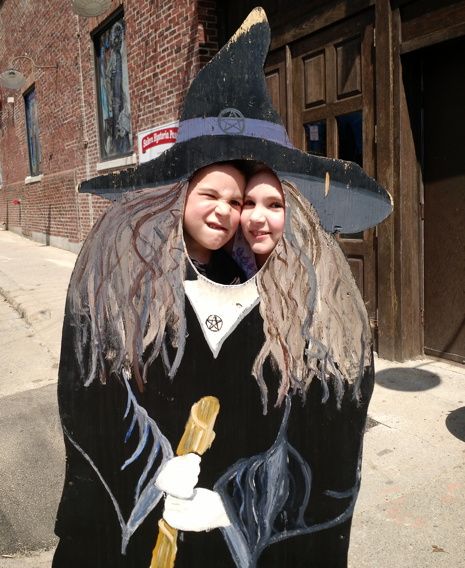 Grammy bought them chocolate frogs at the Harry Potter store!