Jane's teacher got married in New Hampshire very close to the children's museum so we visited there first with our friend Maddy. The kids spent most of the time in the post office!
This phone would ring periodically and the girls were fascinated by it.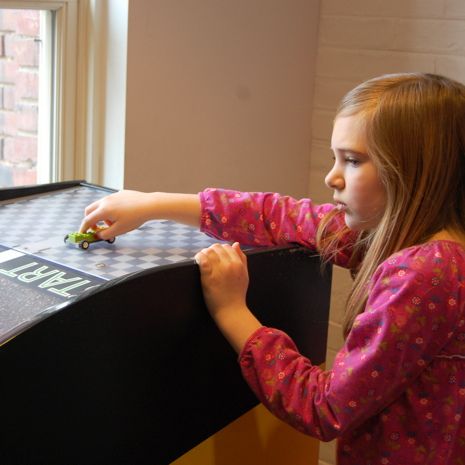 The kids kept wanting to play outside but the moms were freezing!
We had a delicious lunch at a brewery across the street.