Monday morning was something! It was pouring, so we had to walk half a mile in the rain to get to the subway. I think in this case most people would get a cab, but what do you do about booster seats? Plus, cabs creep me out. We got soaked. My feet weren't dry that day until we got home at 7:30pm. Then the subway was delayed so we had to wait a long time.
Once we arrived at the Natural History Museum there was a huge line (or mob) waiting to get in. We waited outside in the rain for a while, then had to wait in line to get tickets to enter the museum. Our goal had been to get there right at 10 when they opened but it was 11. We had to quickly find the exhibits we wanted to see the most before we ran out of time. First was the Africa room.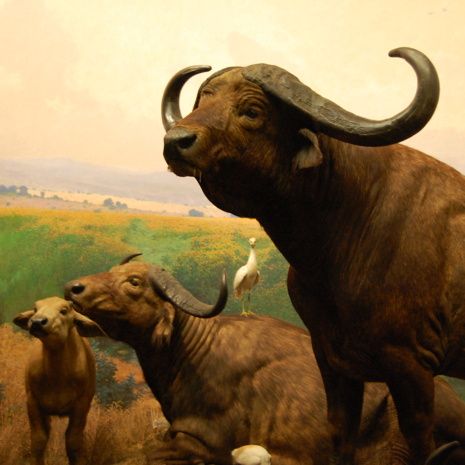 This is in the Rose Center for Earth and Space. You can see how soaked Jane is!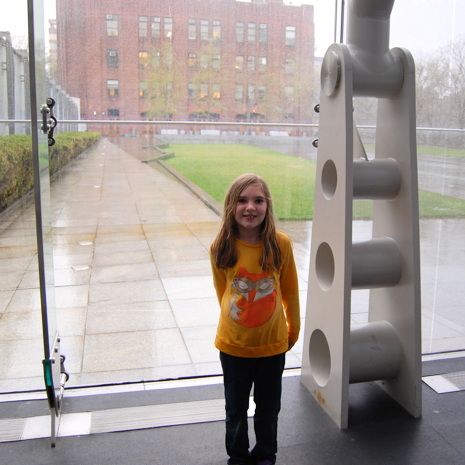 Dinosaurs!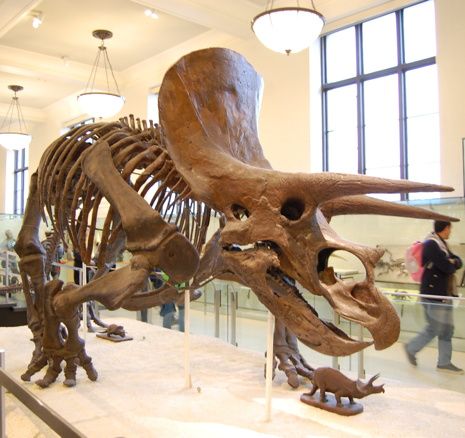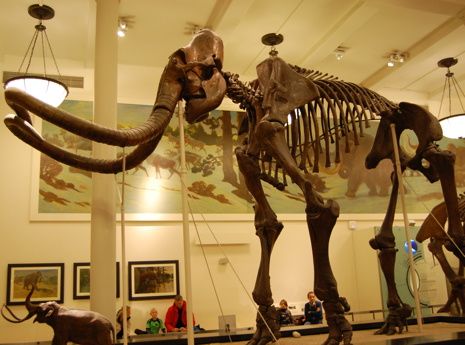 I was glad we saw the blue whale before we had to leave. Malcolm has been asking me for years how big they are!
Near the train station we went to a deli for lunch. They brought us a plate of delicious pickles!
Malcolm's chicken fingers. This was a huge portion but he actually ate most of it! (Not the vegetables, of course...)
I had cheese blintzes with blueberries.
Most of the train ride home was fine until the very end when Jane got fed up and started freaking out. I think we'll wait a few more years before we go back to New York. I'm glad we saw the sights and ate some great food but we're still recovering from the lack of sleep and mental exhaustion!