Last weekend we took a trip to New York City! We had to get up pretty early to catch the train.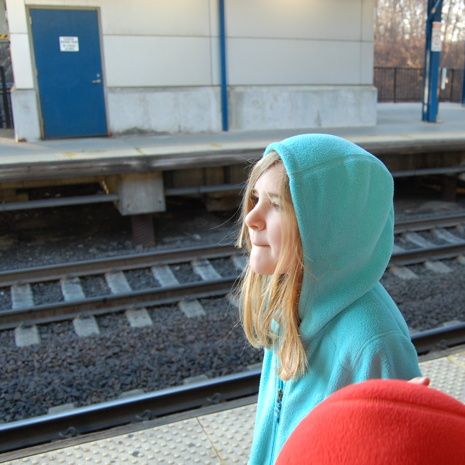 Malcolm was tired. He decided early on that he didn't want us to take any pictures of him.
I was so excited I woke up at 2:45am for the day!
The four hour train ride went better than expected. The kids looked at magazines, played Minecraft and watched Dumbo.
When we arrived we found a burger place to have lunch. Since there were no kids' portions we had them split a burger. Jane likes tomato and lettuce but Malcolm doesn't, so there was a bit of an issue because he was not happy the lettuce and tomato touched his bun.
Next we went to the Empire State Building! The kids have been talking about this forever so I thought they would be more excited. Malcolm was so upset about the hamburger that he didn't enjoy it. Jane seemed to like it, though, and the weather was beautiful.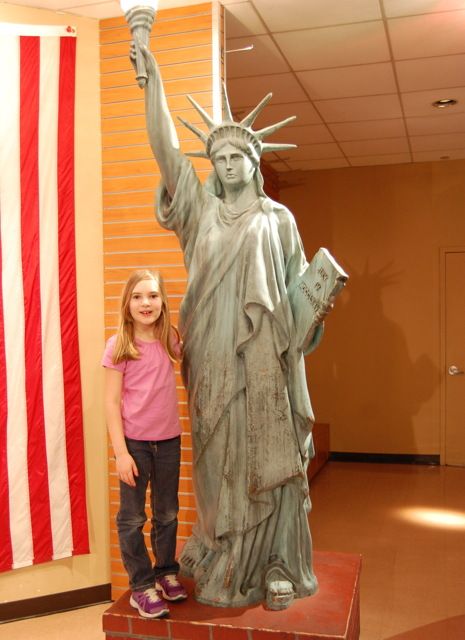 This photo sums up Malcolm's attitude during the experience!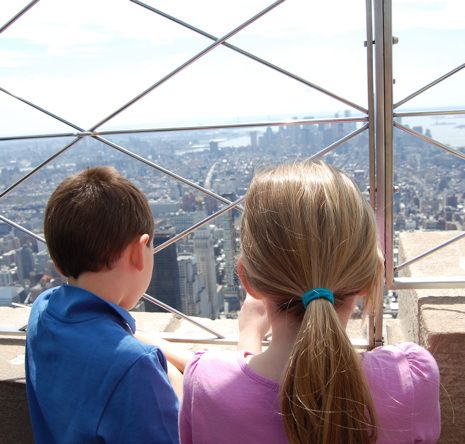 On the way to the hotel we stopped at a coffee shop. Malcolm's mood improved significantly after he had a huge chocolate chip cookie!