Jane lost her first tooth! Her adult tooth has already grown in. Her first tooth fairy gift was a lego set.
You can see her missing tooth here.
This was also the first day of morning kindergarten. So far Jane really likes it, and so do I. Now we have more time to do fun things in the afternoon.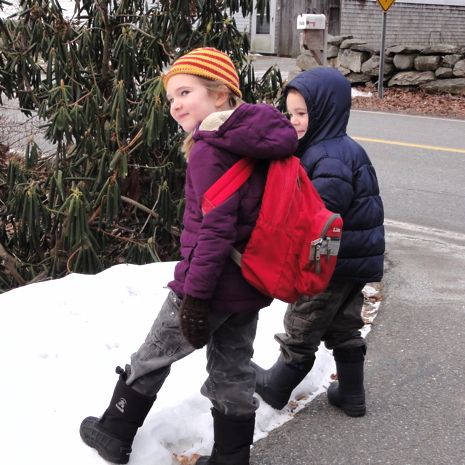 It snowed that afternoon, so after lunch the kids played outside. (Too bad the snow is already melted again!)