We got our tree a little later than usual because it was so warm out it didn't feel like Christmas!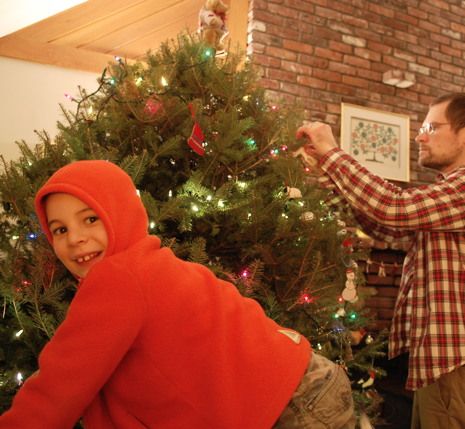 The last day of school before vacation was pajama day.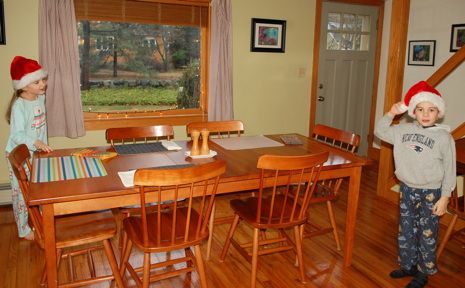 We spent Christmas day at Grammy's.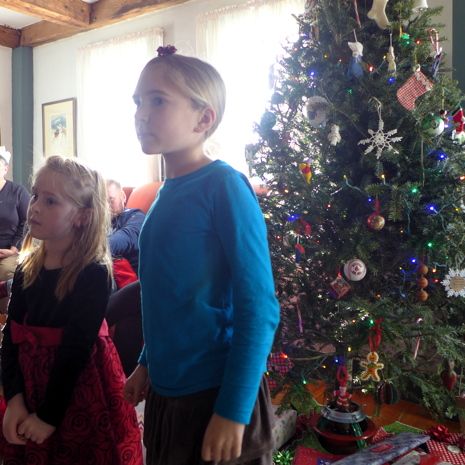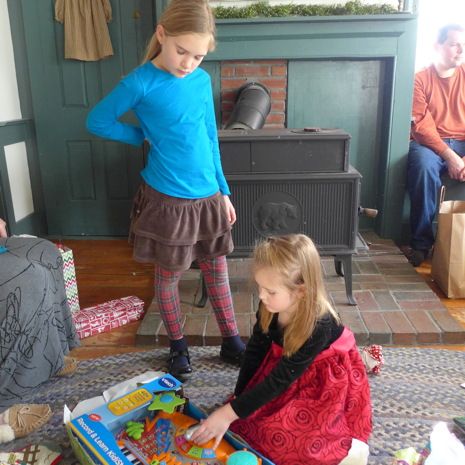 The cousins were ready for dessert!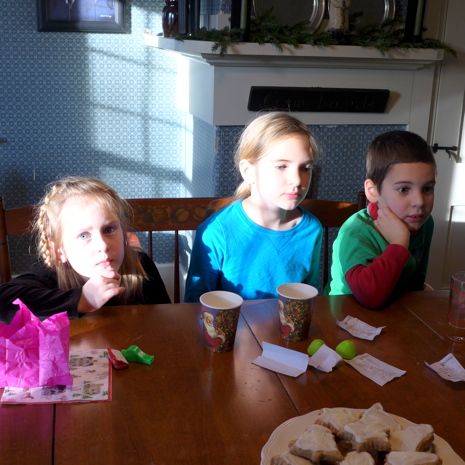 Jane and I got to hold Willow!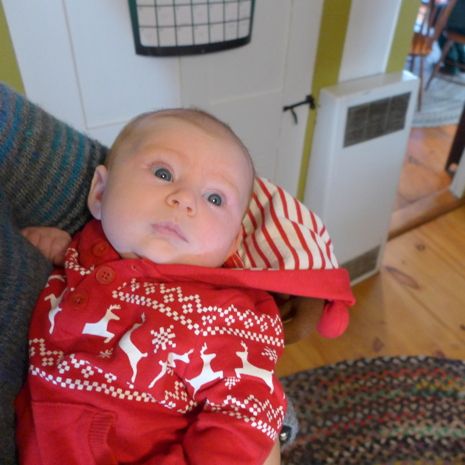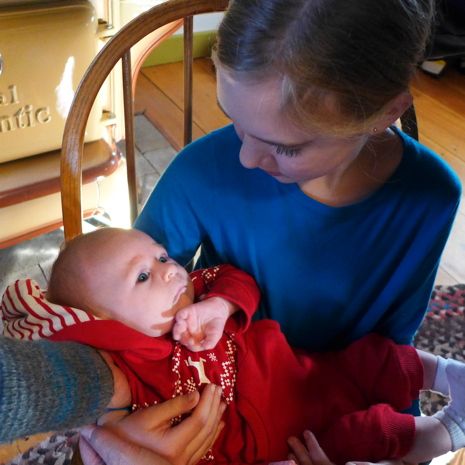 We had the kids open their stockings at home the day after Christmas. They enjoyed playing with their new stuff all day.