We didn't feel like running around in the mud and snow outside, so once again the kids searched for easter eggs in their rooms.
Surveying the loot!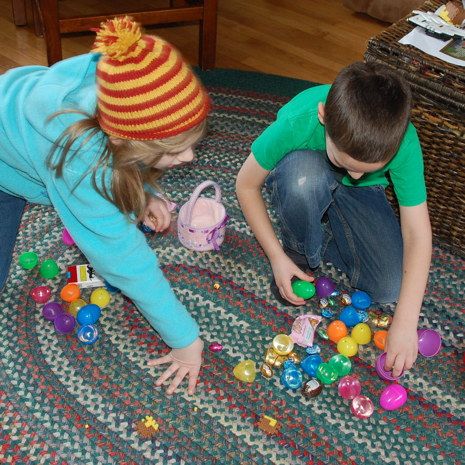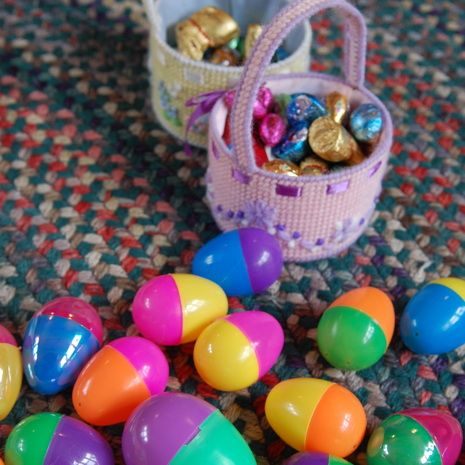 Malcolm made us easter eggs... out of perler beads, of course!
Grammy brought us supplies to make easter trees.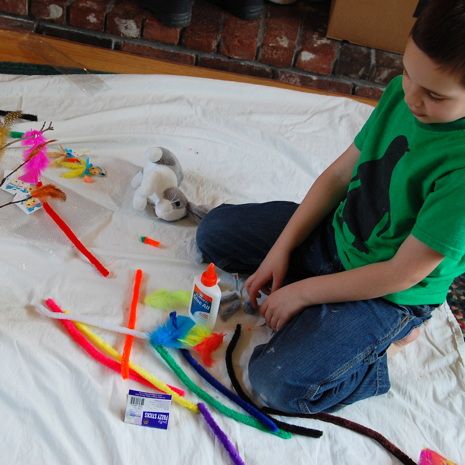 Malcolm wanted his bunny to pose with the eggs.