Grammy and Nana came to visit to celebrate Grammy's birthday and Mother's Day. We visited Garden in the Woods and saw some beautiful plants and animals! It was a nice day. The kids did scavenger hunts.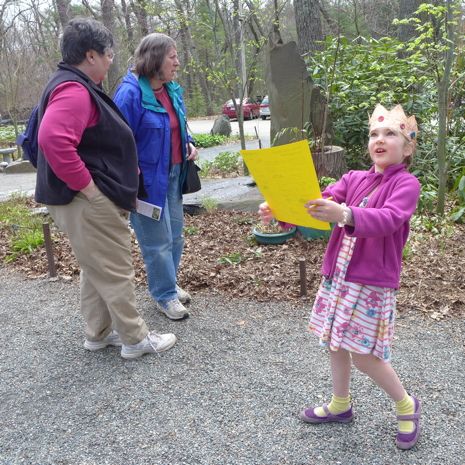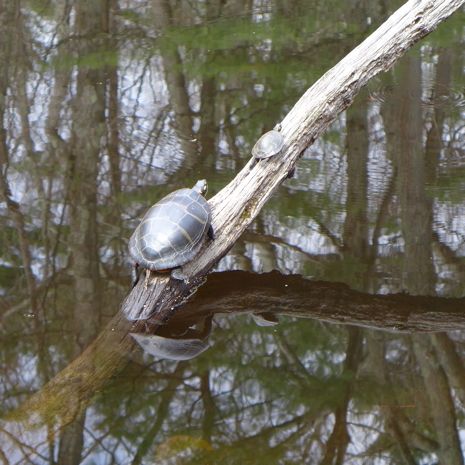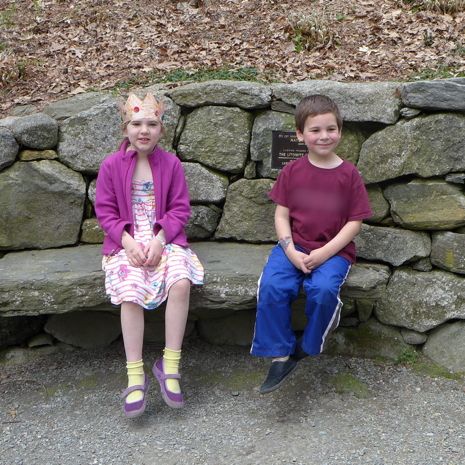 Here's a similar shot from three years ago!
This year there was a new children's area with a fiddlehead maze.
The grandmothers and kids picked out plants at the end.
We went home, had lunch with Boston cream pie for dessert.