We noticed this frozen pond when we were driving past it the other day, so we thought we'd check it out on New Year's Day. It was great! There are some serious ice-skaters who keep it clear of snow. There were hockey players, kids, families and a few dogs on the ice.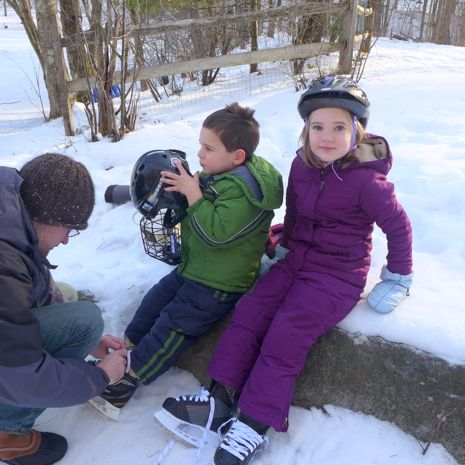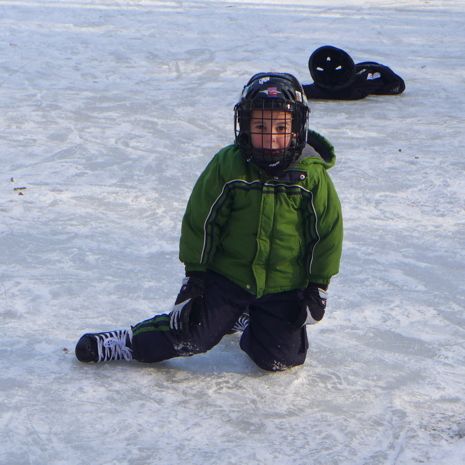 Jane hadn't forgotten how to skate at all!
The best part for me was the price: free. The kids enjoyed their cocoa afterwards.