Avery gave Jane Ravenclaw earrings for Christmas!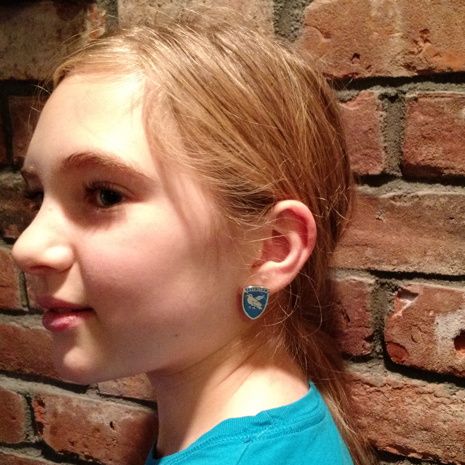 We went to L.L.Bean on the day before Christmas. It was crowded! There was a cool night sky dome.
There was a model train set up in the children's section!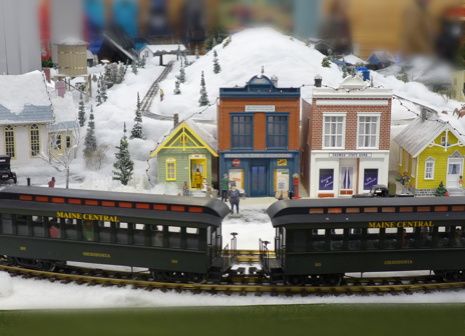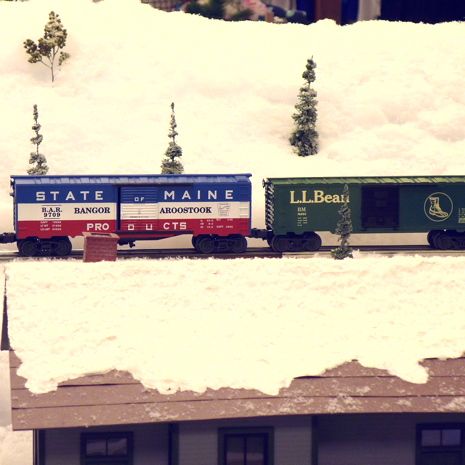 That's more like what L.L.Bean looked like when I was a kid!
Giant stockings, half-price!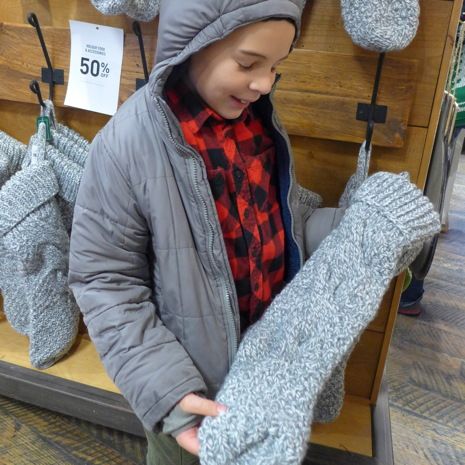 Jane liked this footrest.
Jack came out to see the kids when we got to Nana's house to celebrate the first night of Hanukkah.
They played monopoly while the latkes cooked.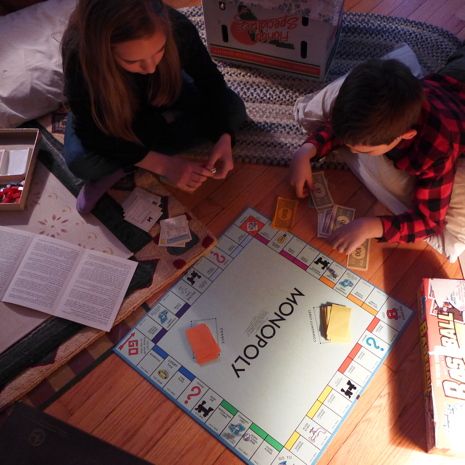 Yum!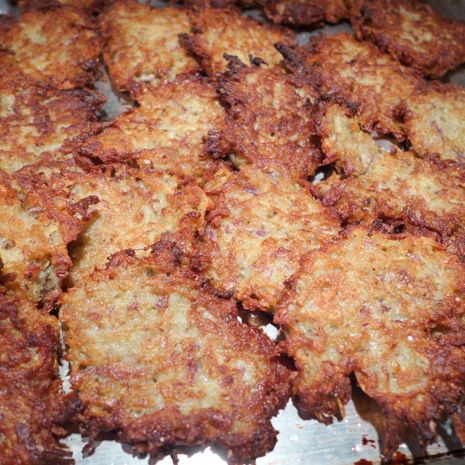 Grammy had granola and sweet rolls for Christmas breakfast.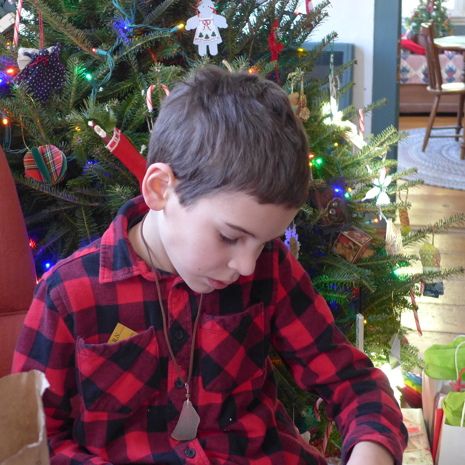 It was cute to see Willow snuggling with Alexis.
I wore my santa shirt!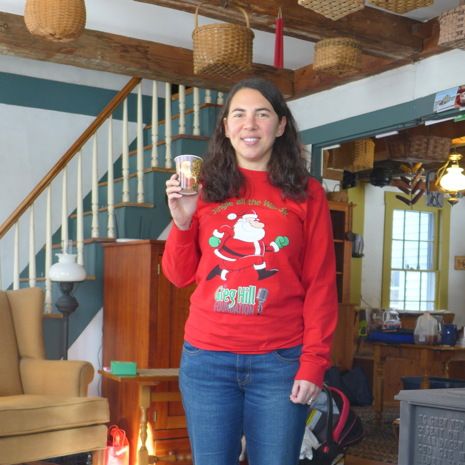 The kids got a lot of fun gifts.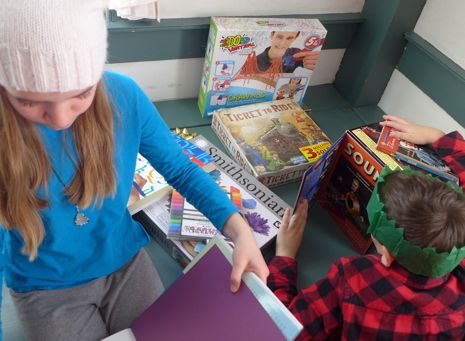 I made Willow and Reagan cat hats to match Jane's, but no one wanted to cooperate for a photo!
These are the donuts we brought to our friends' house to celebrate Hanukkah on the fourth night!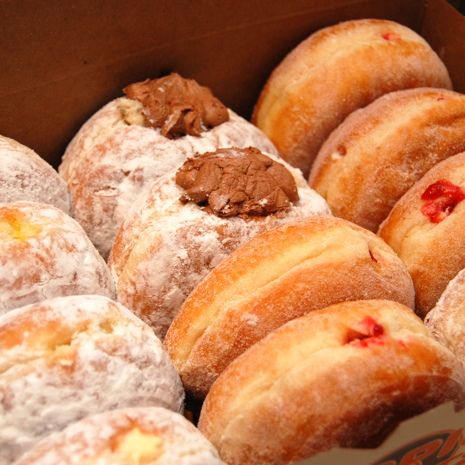 The kids love their new game.
They also loved their candy canes and marshmallows from Grammy!