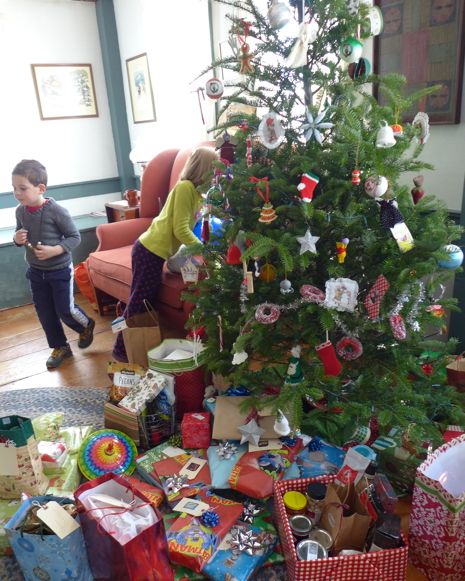 Jane and Malcolm must've been hungry because they sat down to eat quite a while before lunch was ready.
We had fun doing crackers. We all got a little prize and a crown!
One of the gifts Reagan got was a doctor kit. She loved it so much she didn't want to open any of her other presents. I joked that it was the only present she needed but I think it was true!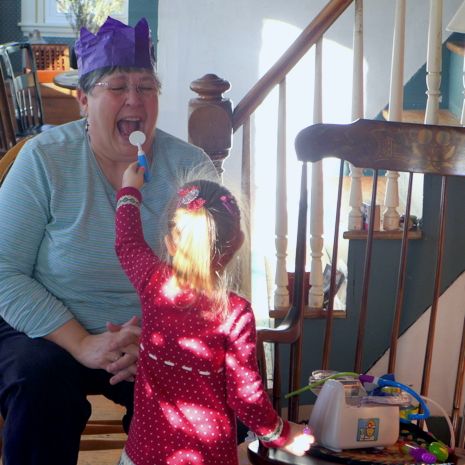 Aunt Amy got this great shot!