We had fun making some new ornaments this year! Malcolm made this gingerbread man in preschool.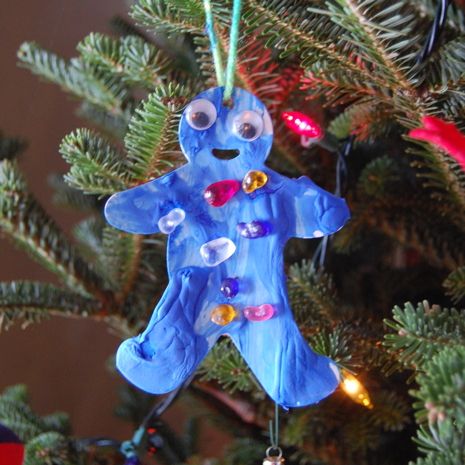 Jane made this sheep.
I finally made this yarn and needle ornament my friend Angie told me about years ago!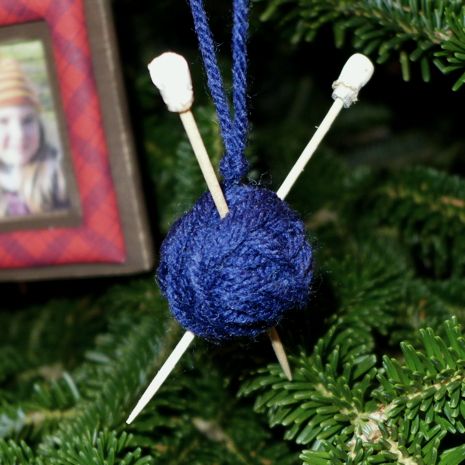 Felt mouse candy cane decoration: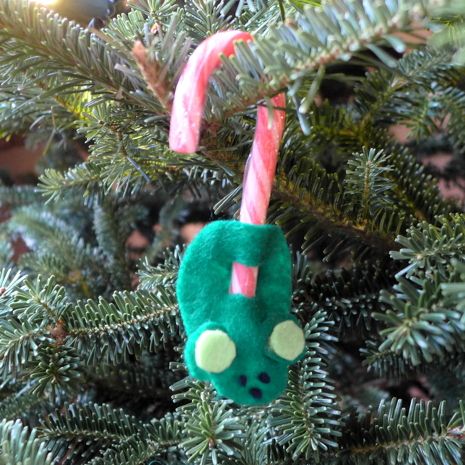 Malcolm and I spent one afternoon finding small things around the house and turning them into ornaments, like this chicken from our knitted farmyard.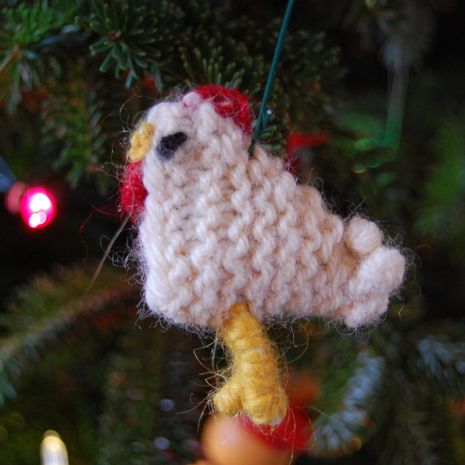 Hot Wheels SUV: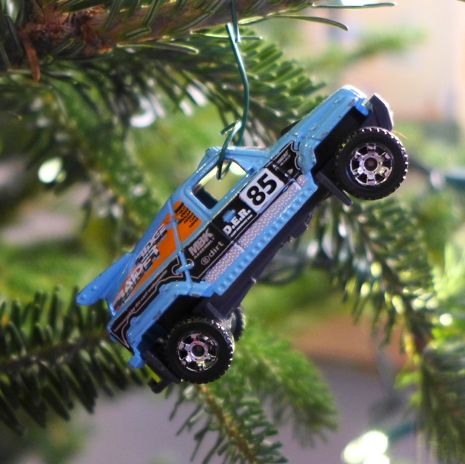 Iron Man also made it on to the tree!