We headed north on Saturday, stopping in Portsmouth for breakfast.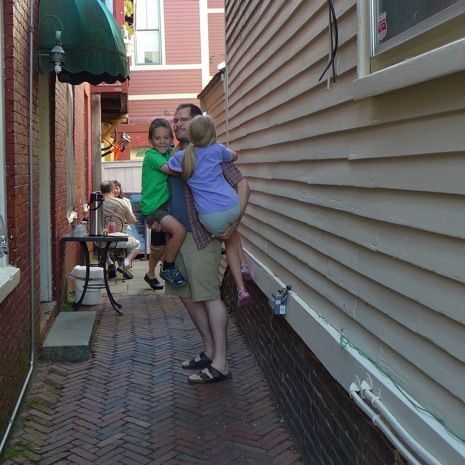 The pancakes were huge (and delicious)!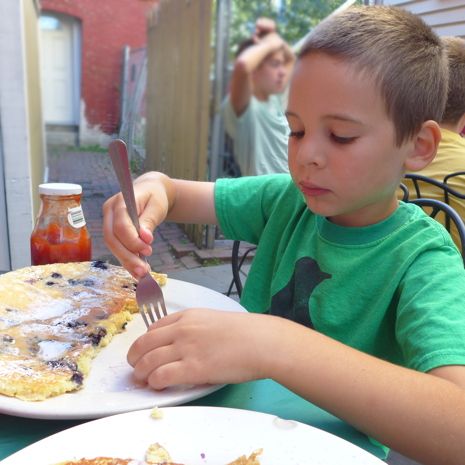 Then we went to the cottage! Both grandmas were there as well as some cousins, aunts and uncles.
Reagan was there!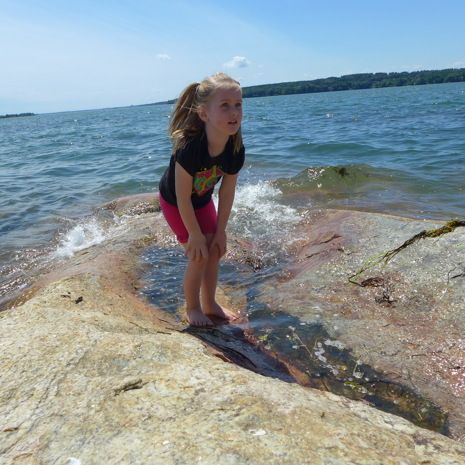 The kids had fun swimming with cousins.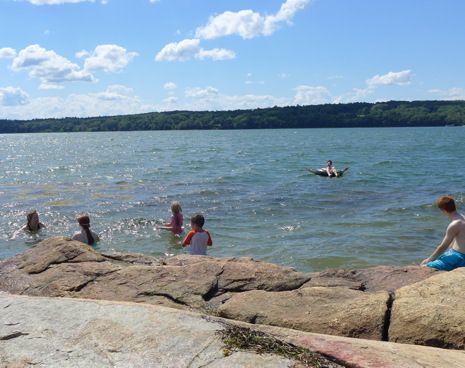 The Portsmouth Brewery was a fun place to stop on the way home!