We had quite an eventful new year's eve. In the morning we met up with Jane's first and second grade teacher who was visiting from Florida!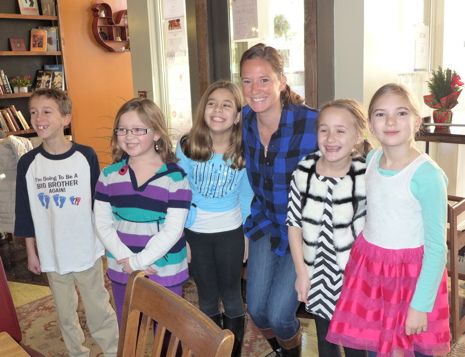 Then we went to Boston to go out to eat and check out the new year festivities. Jane asked to stop and see the ducklings first.
We had lunch at the Hard Rock Cafe. The kids wanted to see what the Boston version was like after we went to the New York one in April.
One thing the kids always like in the city is the fact that pigeons and squirrels let people get close to them!
We walked all the way from Faneuil Hall to Copley Square (about a mile and a half) so the kids were tired!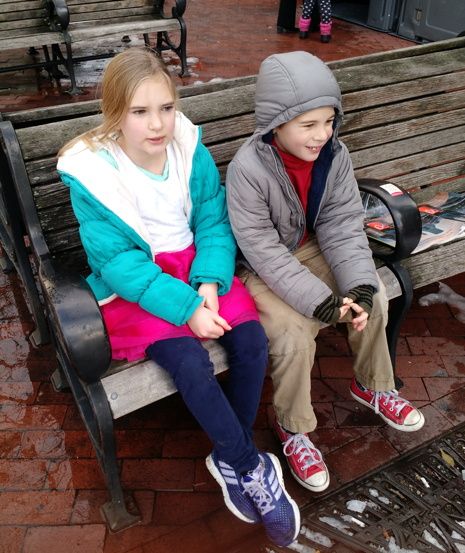 It was fun to see the ice sculptures.
We went into the Boston Public Library to do some crafts.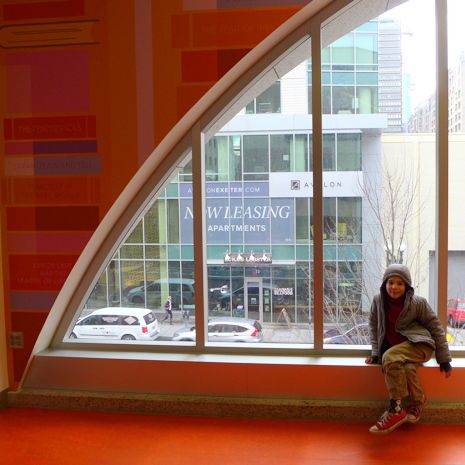 After that we went into the Copley Mall to see a puppet show. After that we raced to the Prudential Center to see a magic show but it was so crowded we couldn't see what was going on. That's when we decided to go home. It was a fun day!