For now Jane wants nothing to do with field hockey, softball, basketball or soccer, so she's trying horseback lessons. She had a great time the first week!
She learned how to brush Pete the pony.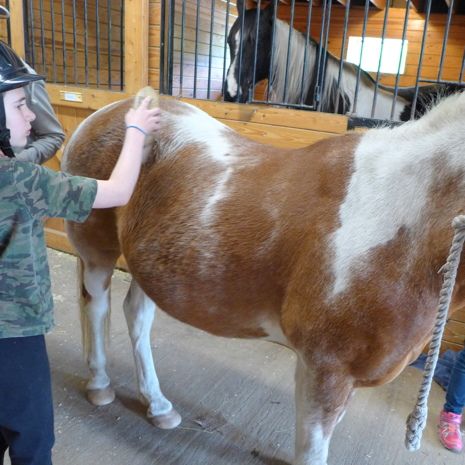 She got to ride him for a while. She learned how to make him turn, speed up, slow down and stop!
She loved it!
Afterwards we walked around the farm. They keep 60 horses there!
A few woodchucks, too...