Jane's never played basketball before but she was eager to join the team this year. She knows a lot of the other girls and she had fun on the first day. They all got t-shirts and their own ball. One of Jane's best friends, Maddy, is looking at the camera!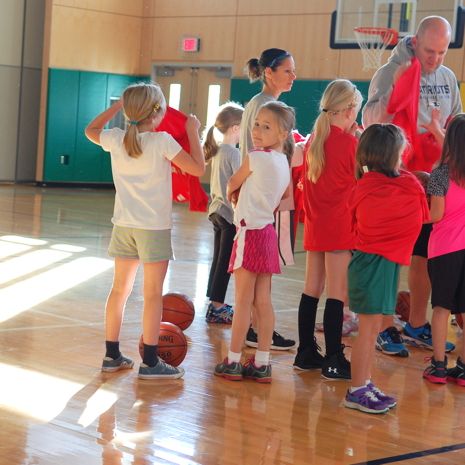 The girls took turns leading exercises.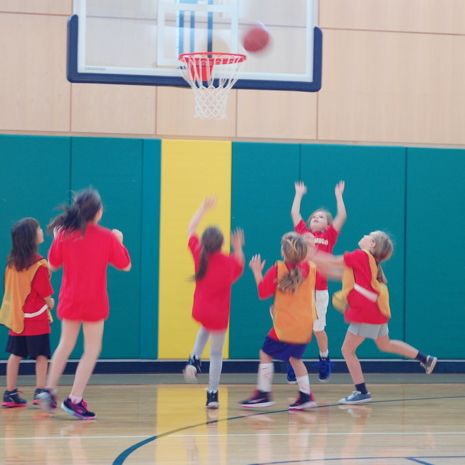 She even scored a basket during the scrimmage! She wanted to practice a lot over the weekend so she dribbled in the driveway and we went to the park with a court.