We had a very busy and fun-filled new year's eve. First we went to the Prudential Mall to get a snack and some coffee before heading out in the cold.
This ice sculpture had just been finished!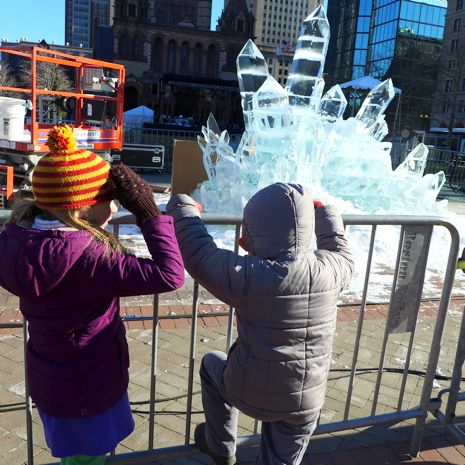 The kids ran around Copley Square.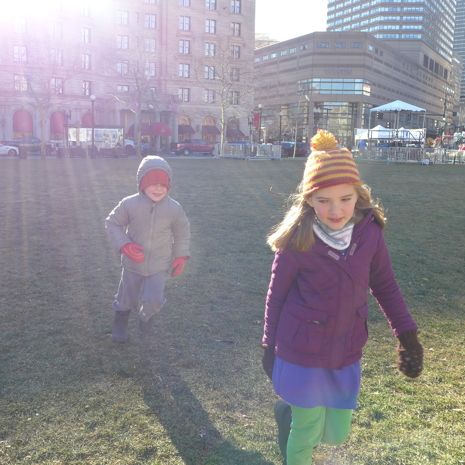 They stopped to get their picture on the tortoise and hare sculptures!
We got to watch them do quite a bit of work on this dragon ice sculpture. It was very fun to watch!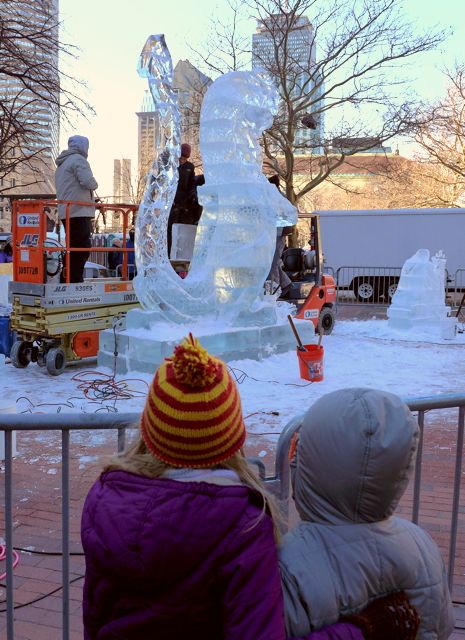 There was a Dunkin' Donuts truck (you can see it behind Jane) and they were handing out free mini cups of cocoa. That hit the spot!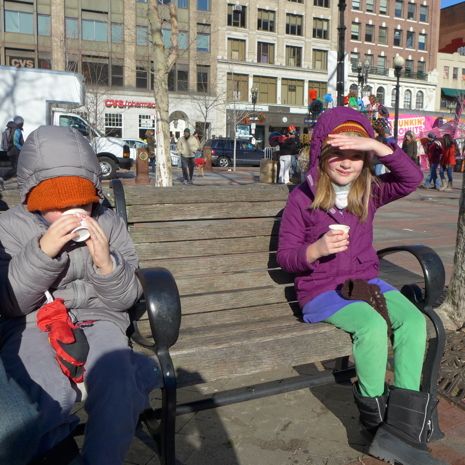 Next we went to the Museum of Fine Arts.
The planes, trains and automobiles exhibit was cool.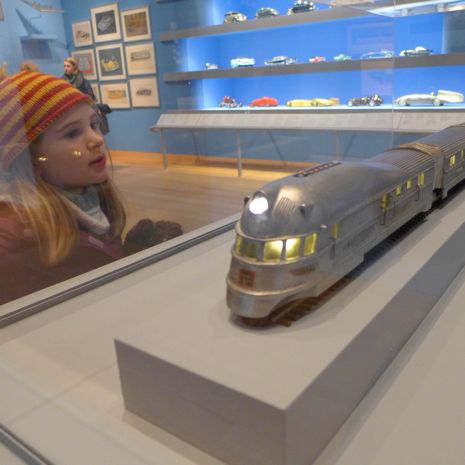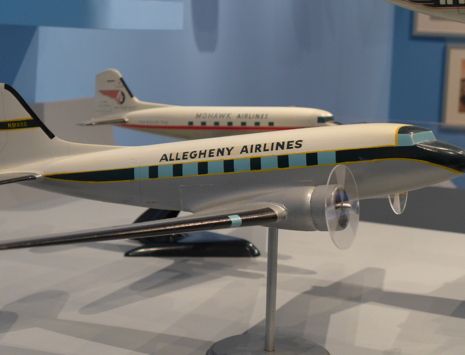 The kids needed to lie down for a minute!
They made weathervanes.
We watched a bunch of geese walk down the road. There were about 50 of them! Jane said they were going to a goose meeting.
This was a contemporary art video of a man putting tape over TVs.
Then the kids made beaded snowflakes.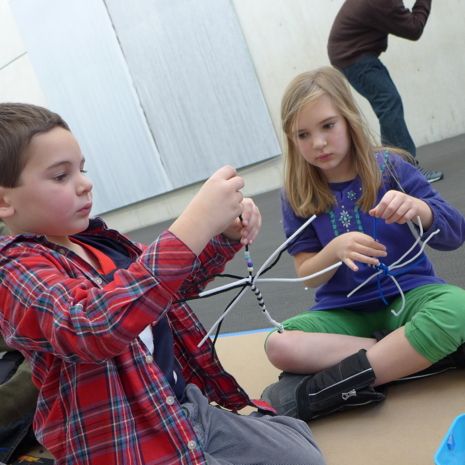 When we got home we had homemade eggnog.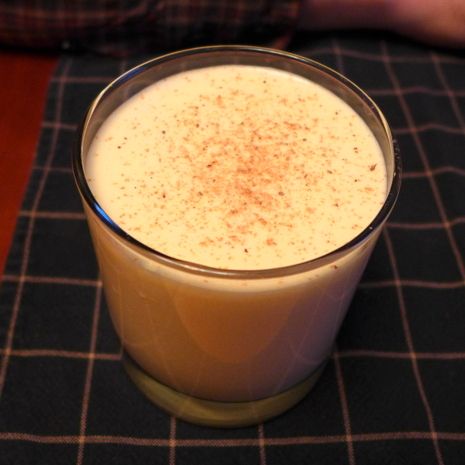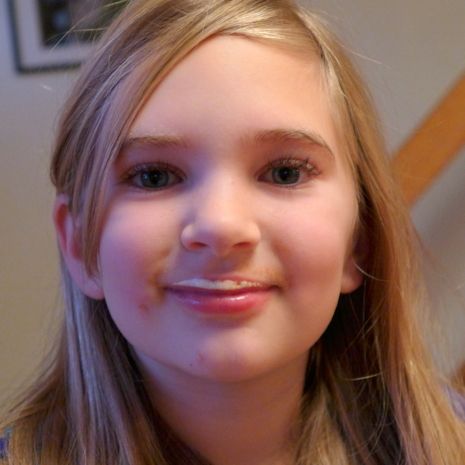 Like last year, the kids got to stay up to watch Jeopardy! and eat nachos. Westie was intrigued by the nachos!
Nate and I enjoyed margaritas!