The kids have been really into baking lately. They have fun picking out recipes and making them without our help. Malcolm made chocolate-swirled meringues the other day!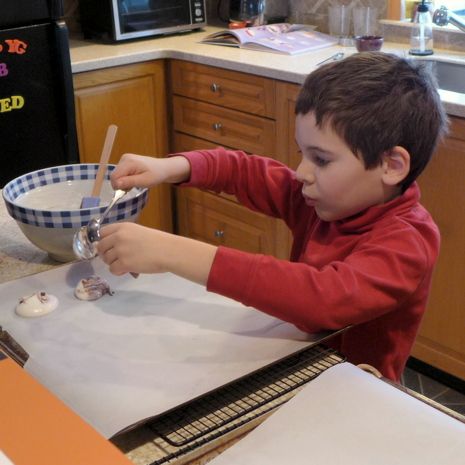 Jane made whoopie pies with Malcolm's help when we had another snow day on Monday!
When we had gone to the store to get ingredients, we also got seltzer. Malcolm said he was a "cool dude" drinking "soda."