Last week we met Nana and Grammy in Portsmouth and went on a harbor cruise. It was about 75 degrees and sunny, so it was a perfect day! The bridge you can see in front recently got stuck in the "up" position. It's going to be demolished and rebuilt this fall.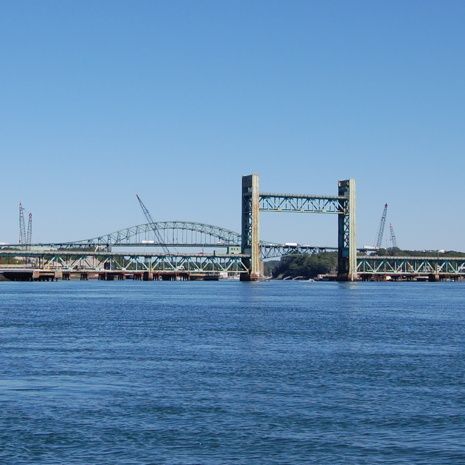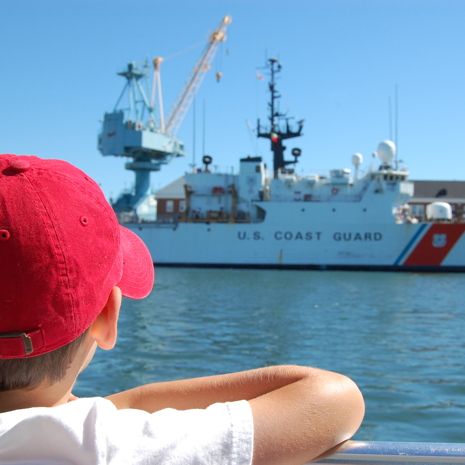 At first I thought this must've been a fancy hotel in the past. It turns out it was a prison.
We got to see two lighthouses!
After the boat ride we had lunch at the Portsmouth Brewery and then went out for ice cream. It was a fun day!