The kids had a lot of fun celebrating at school on Friday. On the actual day we didn't do too much. We went grocery shopping and waited for the next snowstorm to begin. The kids got small boxes of chocolates and Mixels for a present and they enjoyed those!
I decorated our lattes with heart-shaped cinnamon!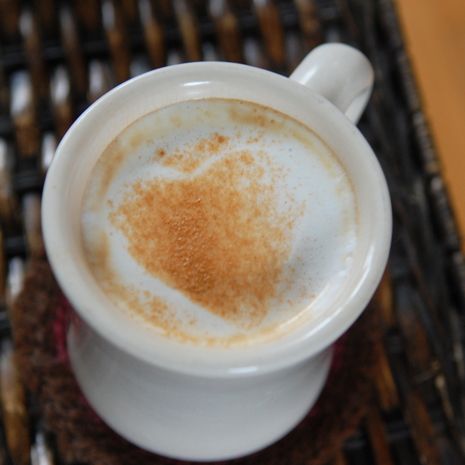 We had sundaes for dessert. Jane helped to whip the cream.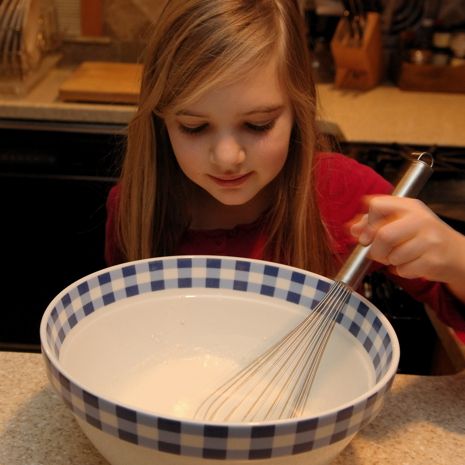 Malcolm liked it!
This is what the snow looked like outside the window the next day. We can only see out the top windows in our living room!