We got together with some friends for a Day of the Dead gathering. We had Fall, Mexican-themed food and decorated skulls.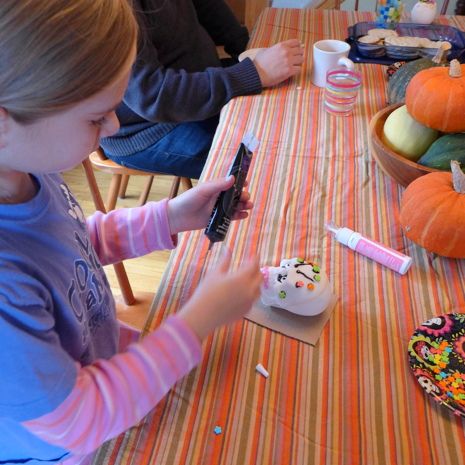 Lindsay made sugar skulls and skull cookies, and she brought all kinds of decorations for them. It was fun!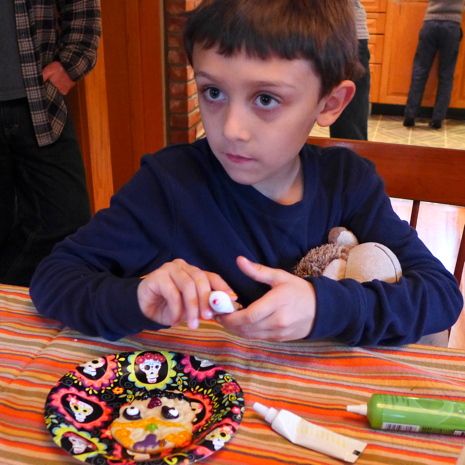 Jane held Wesley and he was trying to get legos!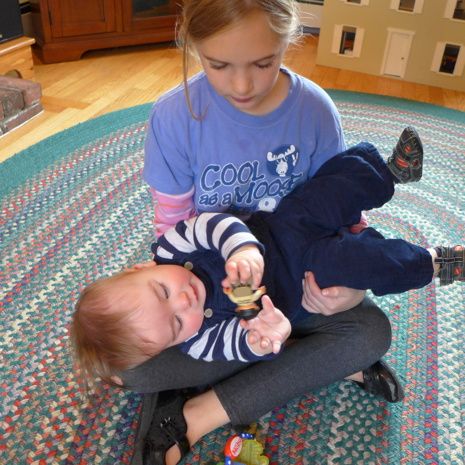 Our friends came to watch Malcolm's soccer game!