The day before Halloween the kids went to a dance. Dad made their knight costumes mostly out of duct tape! They made the helmets themselves, and Jane made her horse, Shadowfax.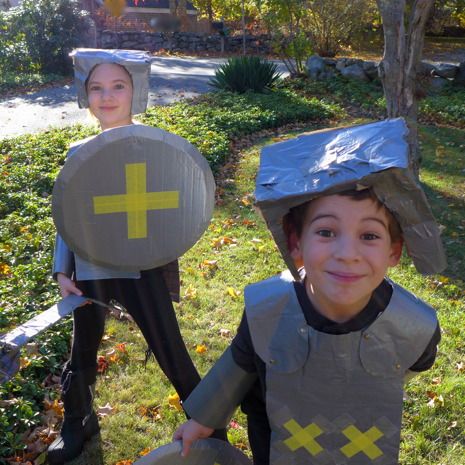 We had dropped off cookies at the school early, so the kids ran around outside before the dance started.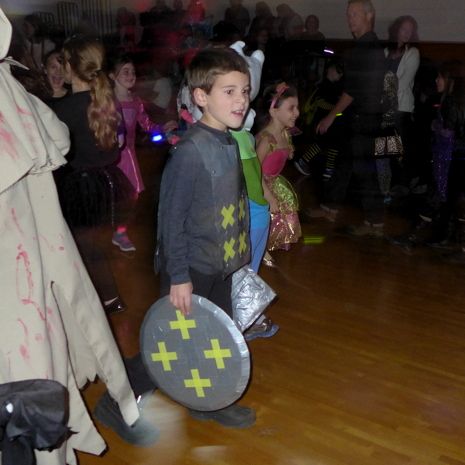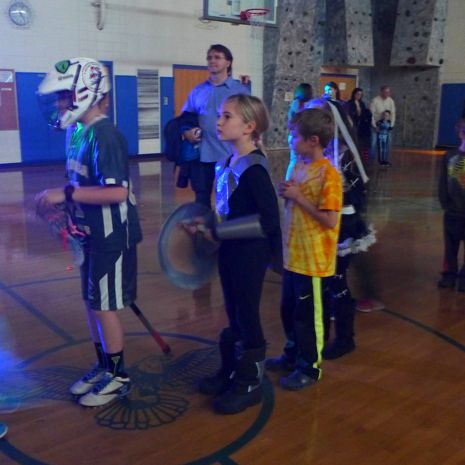 Jane had a soccer game Halloween morning. I liked that the other teams's colors were orange and black!
Ready to trick-or-treat!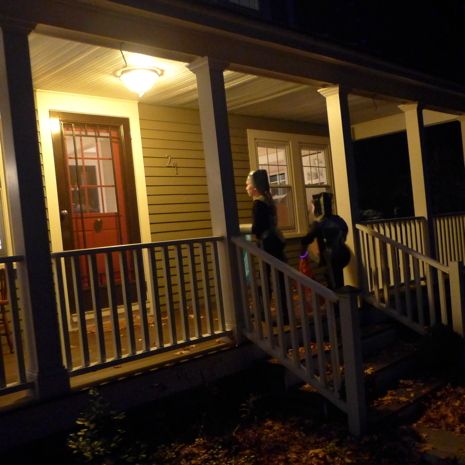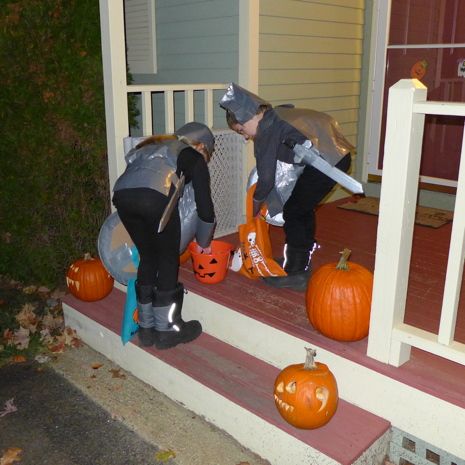 They got a lot of candy!