Jane and Malcolm teamed up once again for the school lip sync. They wanted to dress up as the milk cartons in Blur's "Coffee and TV" video and dance to the song. The milk cartons were a labor of love.
I tried to paint them but the foamcore bent too much.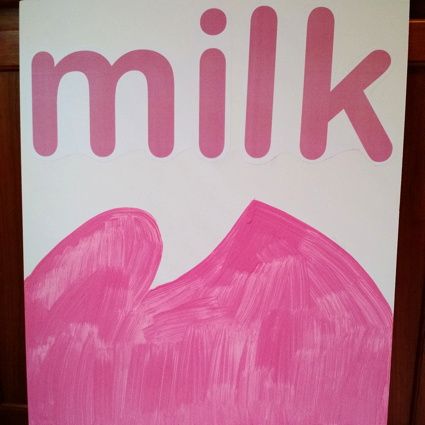 Computer printouts glued on worked much better.
The rehearsal: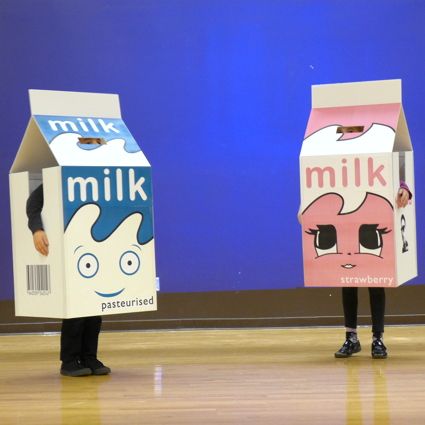 Jeremy Reiner (a Channel 7 meteorologist) hosted the show and he introduced and interviewed the kids!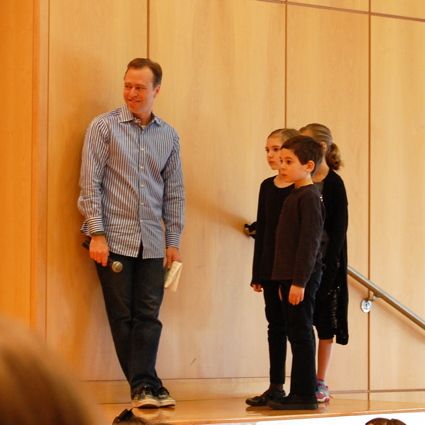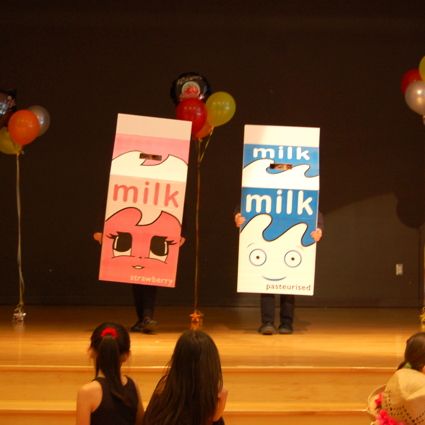 Un-cartoned...
Malcolm loved it but Jane didn't have such a great time doing it this year. Maybe next year she can take a break and Malcolm will find some friends to perform with.