We brought the kids to a family concert at Symphony Hall!
It turned out they weren't thrilled about the crowded child activities before the show, but they loved the music!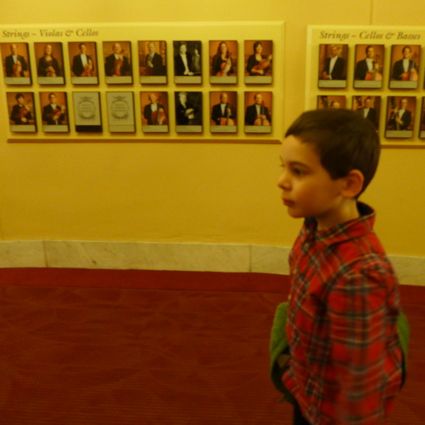 Next time we'll go to a normal show, not a kids' one so we don't hear crying babies the whole time.
Both kids liked the theme from Star Wars the best but us parents chose Tchaikovsky as our favorite.
Of course they enjoyed the part when we went out to lunch afterwards!