We took a trip to the seacoast during February vacation to see Grammy and Nana. It was a gorgeous day!
The Seacoast Science Center was a lot of fun.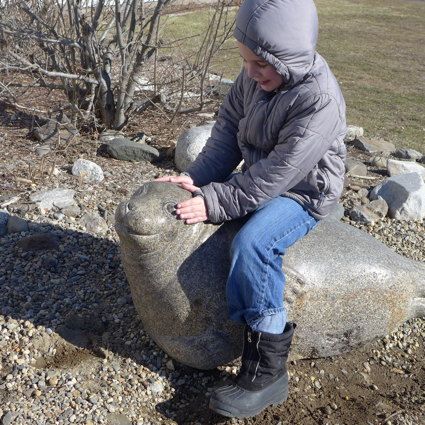 I don't think I need to make them wear bathing suits for the touch tank anymore. They're tall enough that their sleeves don't get wet!
After the museum, we went out for seafood, and when we got home, Malcolm made a bunch of paper boats!