We've spent a lot of time at the lake over the past few weeks. We got to swim off Duncan and Cassidy's dock!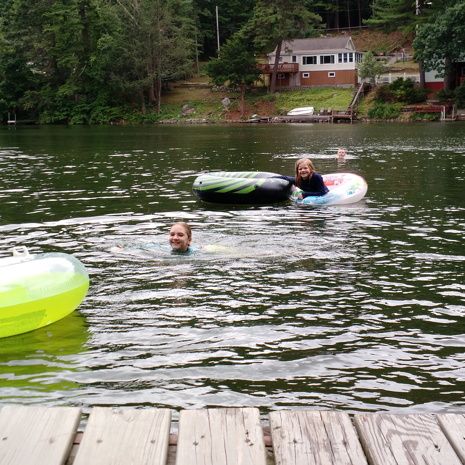 It was too cold for the moms to swim but the kids had fun!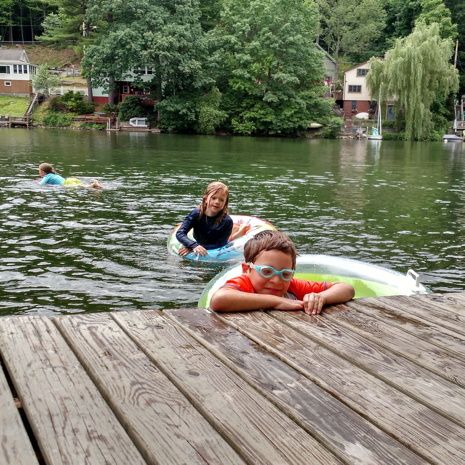 After swimming lessons we stayed to play on the beach.
One day the kids discovered a bicycle in the lake!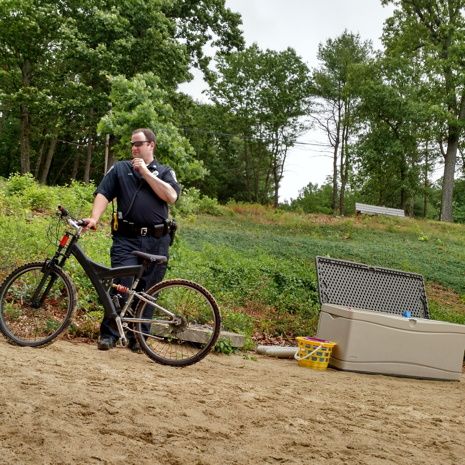 On the last day the instructors let Malcolm play water games with Jane's group.
Both kids will move up a level next year!