We carved pumpkins a couple days before Halloween.
Time to trick-or-treat! It was a good night, chilly but dry.
Our neighbors went all out decorating!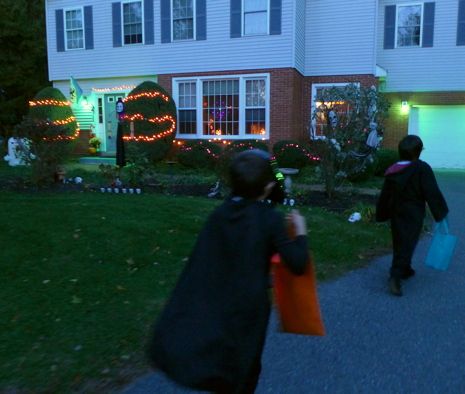 They were pleased with what they came home with.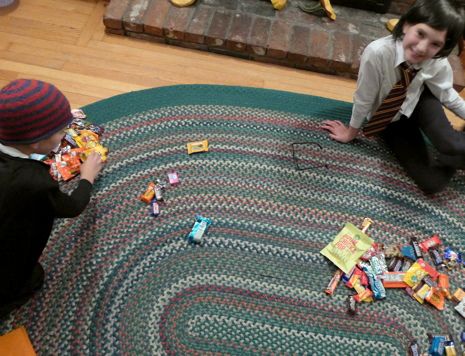 They put aside some plain chocolate to add to cups of cocoa in the future, and Daddy is going to make Halloween ice cream with some of the candy.