We attended our second Boston Symphony Orchestra family concert. The theme was Common Courtesy: Minding Our Musical Manners.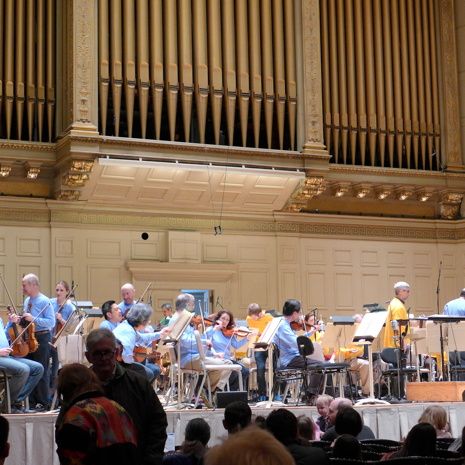 Pieces included Bernstein's Overture to Candide, Prokofiev's The Montagues and the Capulets, Dvořák's Scherzo (Furiant) from Symphony No. 6 in D, Op. 60, A Whirl Through Academe from Indiana Jones and the Kingdom of the Crystal Skull and Marian's Theme from Raiders of the Lost Ark by John Williams and Koehne's Unchained Melody
Next a pianist named Andrew Li, who is a junior in high school, was introduced and played Grieg's 3rd movement from Piano Concerto in A minor along with the orchestra. It was very impressive!
Bacchanale from Samson et Dalila by Saint-Saëns ended the concert. Afterwards the kids ran around the Christian Science Plaza before we went out to lunch and to a bookstore. It was a fun day!