Our gingerbread house was a team effort! Nate used the same recipe as last year but he figured out a new way to cut it to make the house bigger and have no scraps. I did the frosting.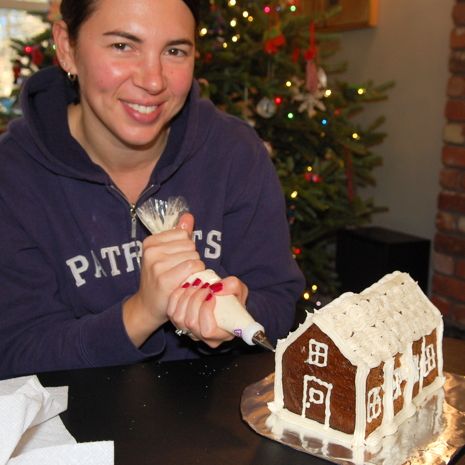 The kids helped put candy all over it (and ate just a little)!
Once again it served as Susie's birthday cake!