Last weekend we went to the library to do some crafts. First the kids made cars.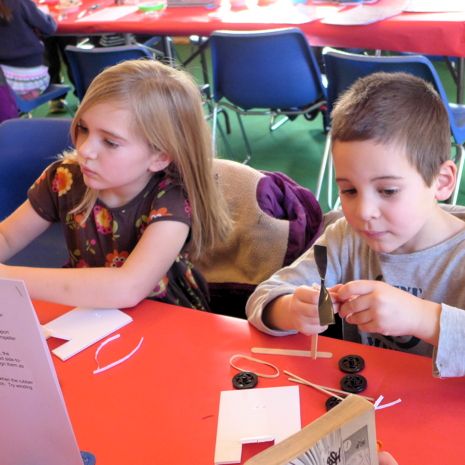 Then they made birds that can peck.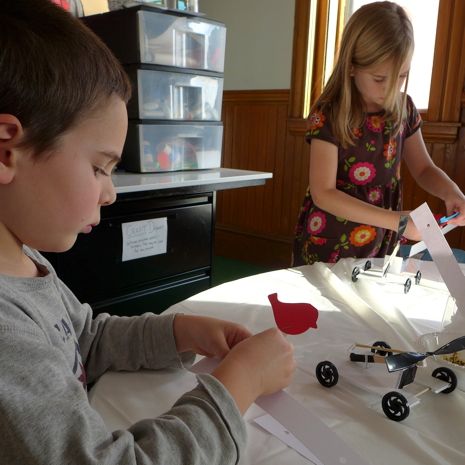 This is Malcolm's.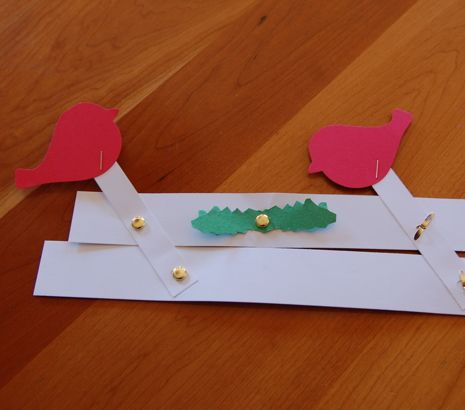 The kids made marble runs and that was Malcolm's favorite activity!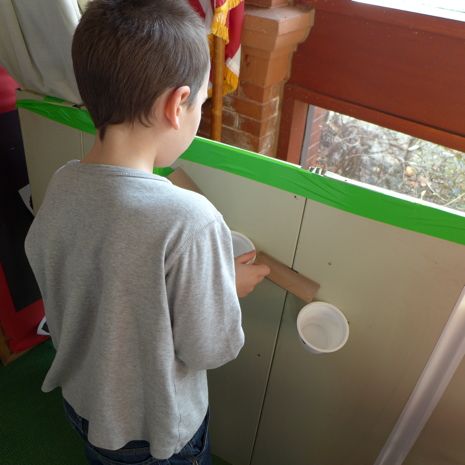 They also made bears that pop out of a package. This is Malcolm's.
At home on another day the kids mixed shaving cream with paint to make some marbled paper. They really just wanted to rub shaving cream on their hands!