This was the last time Malcolm and I were together while Jane was at school. Next year he'll be full-day! We spent the beautiful afternoon at a playground.
During Jane's soccer practice Malcolm found a four leaf clover!
He also played cops and robbers with Ryan.
The kids used chalk again on the last morning of school waiting for the bus.
Off they went!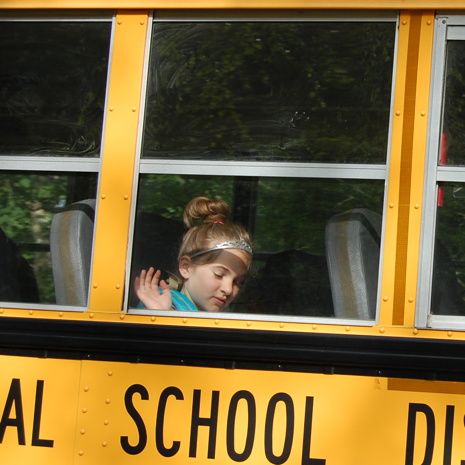 After school we went swimming with Maddy and Hannah. They had a great time!