Malcolm had fun on his last day of soccer. In the fall he'll play with first and second graders, so it will be a lot different!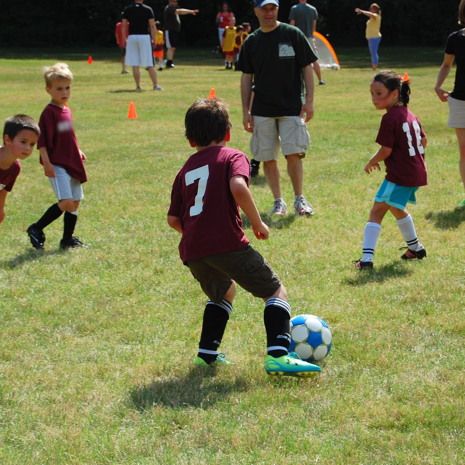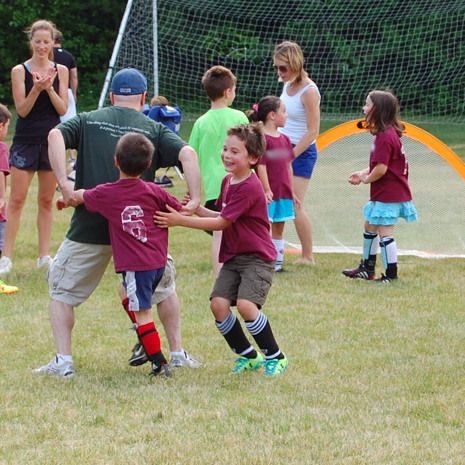 At the end of practice parents and siblings played with the kids. Jane wore her old shirt and helped with defense!
I played for a little while but kicked a ball into a kindergartner's face, so I took myself out of the game. Luckily he was okay.