The kids were intrigued to attend Greek Community Day at the MFA. Since Jane had a soccer game in the morning we headed into Boston in the afternoon. We discovered this model of the Lincoln Memorial and we were allowed to touch it!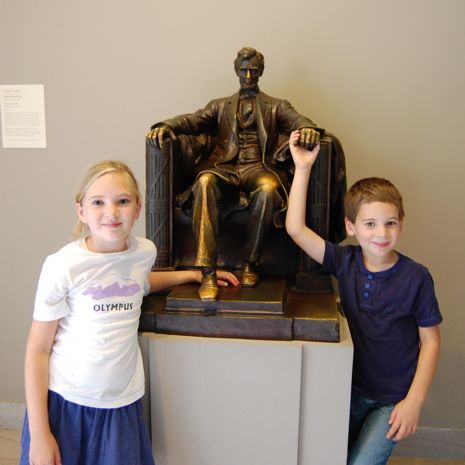 The kids worked on paper mosaics. They each did a dragon.
Then we played the waiting game. We waited in line for half an hour to get tickets to hear Rick Riordan speak. The kids were a little silly! Look at that awesome wall, though.
After we got tickets we went to the bookstore and bought signed copies of two of his books! That made waiting in the line to get into the lecture much more peaceful.
The lecture was great! Very informative and humorous. He talked all about Greek art and where we could find certain pieces in the museum.
Before we went home the kids decorated their own paper vases.