Jane had a soccer game on the morning of her party. It was cold out!
Her team hasn't been matched well with opponents. They've been scoring so many more goals that our coach has the girls stop shooting so the other team won't feel bad. I think we won this game something like 7-1.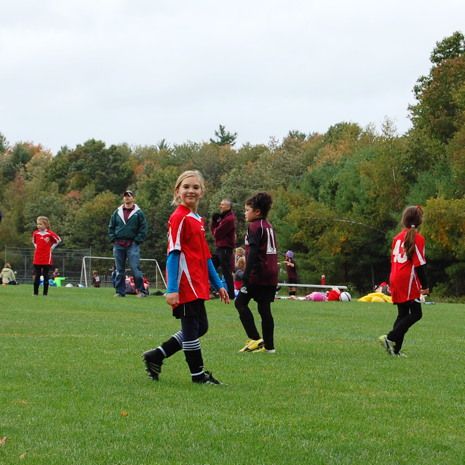 We had her party that afternoon - a few days before her birthday. Her theme was cats so the kids played cat games and colored pictures of cats. Actually they mostly ran around the house and yard screaming, but for part of the time they sat down!
Jane wanted an ice cream cake this year. I used to make them professionally for J.P. Licks when I was in college so I had to think back and remember how I made them! The bottom was chocolate and the top was vanilla/caramel. The chocolate frosting had a hard time staying on the cake when it wasn't in the freezer!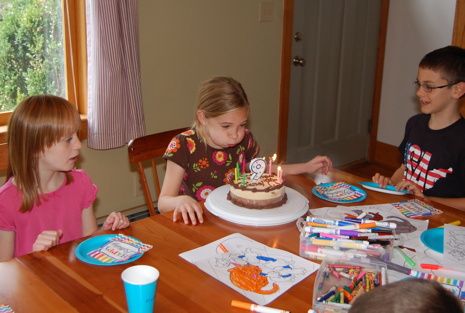 I wish I had thought to get a photo of all the kids together but at least Keegan posed for this one!
She loved all her gifts and cards!