Jane was really excited to show us what her class worked on in third grade!
Fraction pizza:
Poster about herself: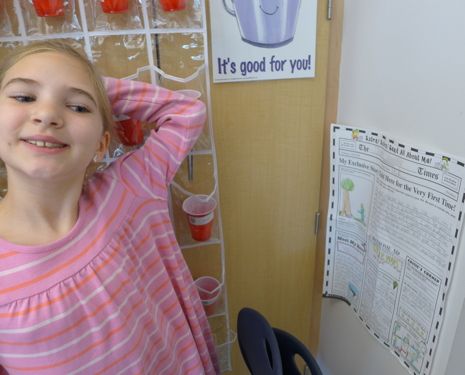 Cursive writing book:
Biography project on J.R.R. Tolkien:
We also saw projects she worked on about minerals, the Revolutionary War and the history of our town. She learned a lot this year!