The students in Malcolm's class had their parents come in for author's day. Each child read their book aloud to their table and showed the pictures. Malcolm wrote about an arctic hare and a polar bear.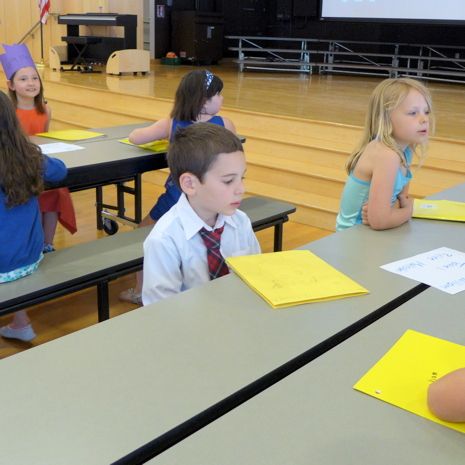 Even though he got dressed up, he didn't want his photo taken!
After the stories were done we saw a slideshow of photos from the last two years. A lot of us were in tears!