The weather turned out great for the first grade beach field trip, too!
I figured out very quickly that it's harder to watch three 7-year-olds at the beach than a 7- and 9-year old! We figured out a system pretty quickly where they had to at least tell me when they were running off.
Malcolm and Rylee made a parachute!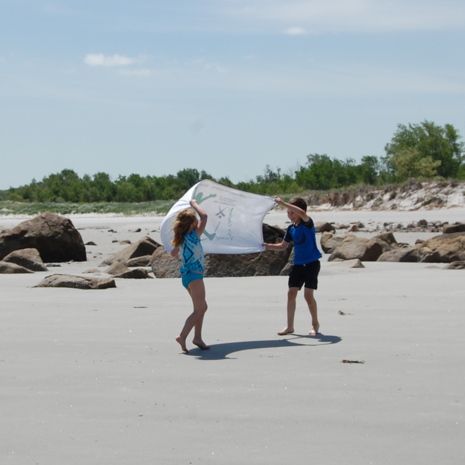 Then they were being windmills.
The whole class! They've been together for two years.