I went to see the kids do their dances behind the school. Second graders wore blue, so Malcolm wore his Brady shirt! (I blurred the other kids for security reasons.)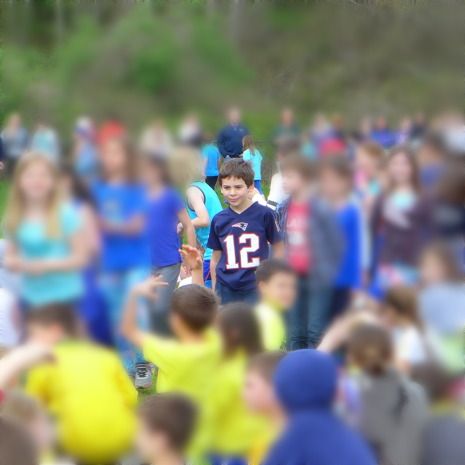 it was a whacky weather afternoon and it even rained during their song!
I didn't hear about Jane needing an orange shirt until the day before. Luckily KMart is nearby and had just what I was looking for.