Before we went to Maine to celebrate mother's day and Grammy's birthday, I made peanut butter pie. It didn't really go with the Cinco de Mayo theme, but everyone liked it! Malcolm had come across the recipe and asked if we could have it.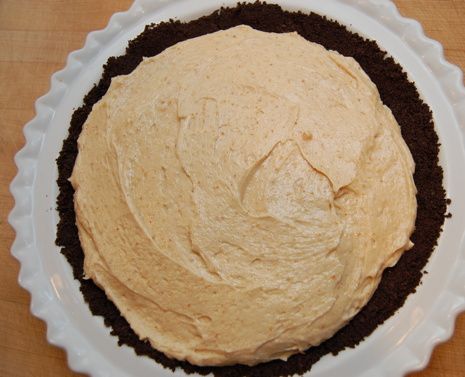 Covered in chocolate!
Ben and Amy brought a piñata!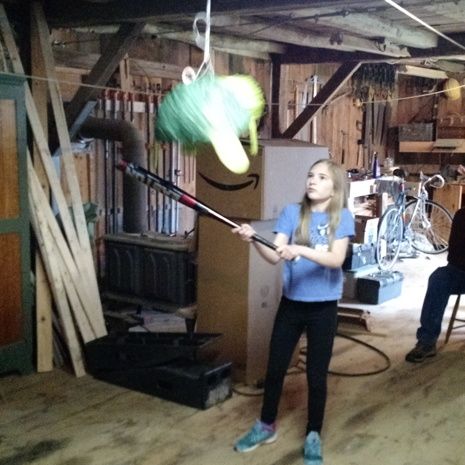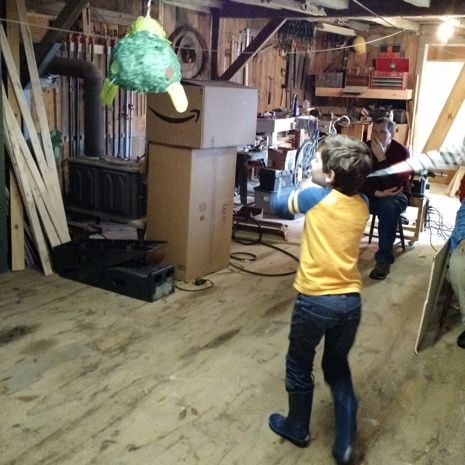 Candy!