The seats of our stools were in really bad shape. We took them to an upolsterer who said it would cost $300 to re-cover them all. Instead, I went to Jo Ann Fabric with a 50% off coupon and spent $35 on some pleather.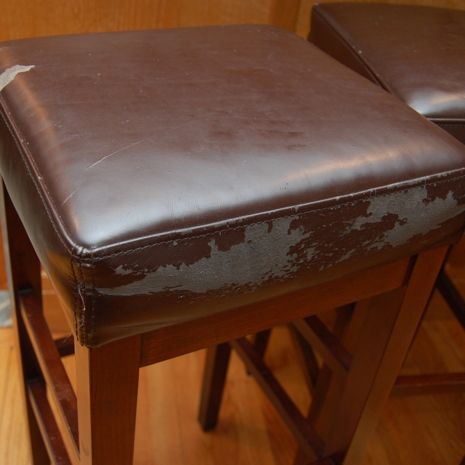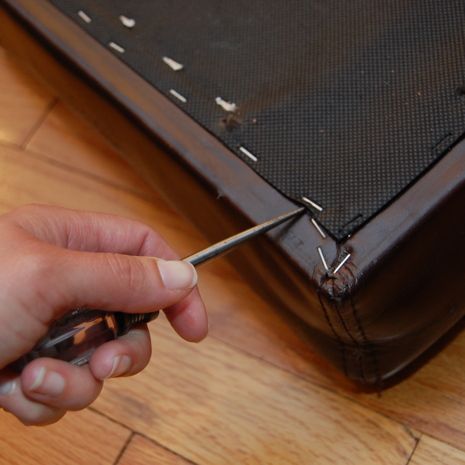 One done, two to go!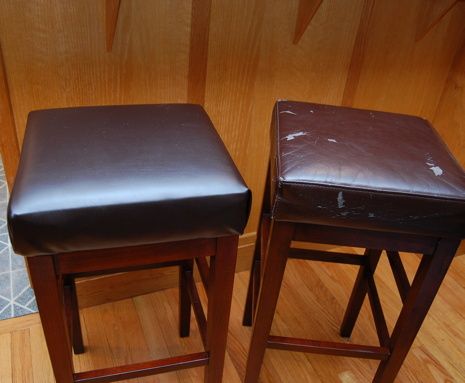 Time for a coffee break!