My college friends came over for a cookout Saturday. It was fun! All the kids (ages 2, 5, 7, 8, 10 and 11) got along well.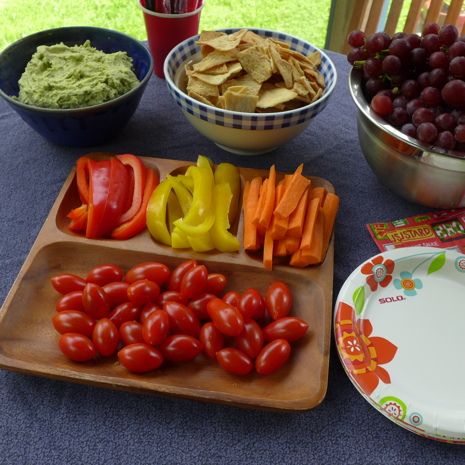 Malcolm made a face because he was forced to eat vegetables!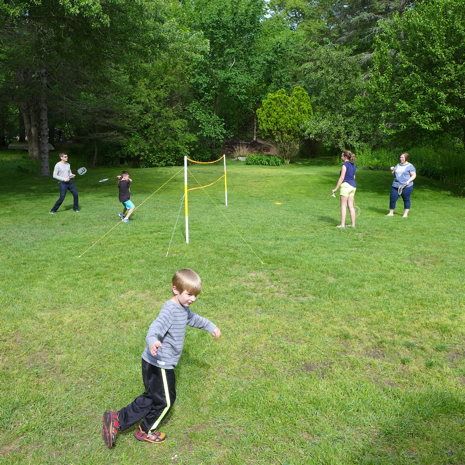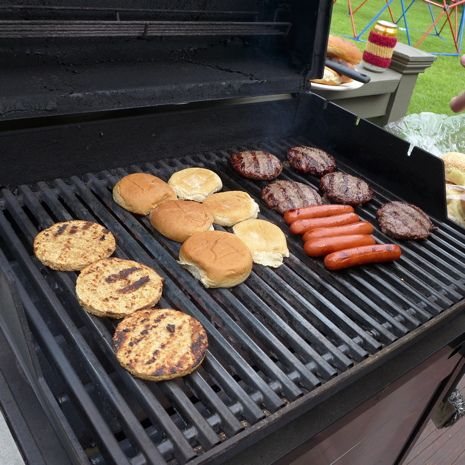 Lindsay captured this photo with her phone using an elaborate setup made from seltzer cans and a beer cozy!